Financial Services (FinServ)
FinTech & InsurTech LIVE: Diversity in the sector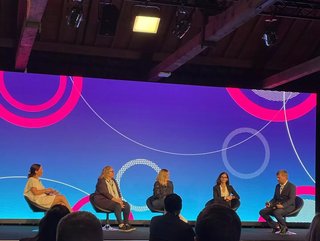 FinTech & InsurTech LIVE Fintech Leader's panel discussion looks at diversity in the workplace and applying those principles to the customer space
The fintech sector prides itself on being inclusive, innovative, and forward-thinking. But despite this positive shift, many in the space believe far more needs to be done to achieve true diversity in the industry. Our live panel of fintech leaders took to the main stage to discuss their views on improving conditions for employees and customers in terms of diversity. 
Meet the panel:
Q: Let's start with the most basic of questions. Are there enough women in fintech? 
Kate Bohn: Sometimes I think there are more than enough. You bump into the old style of women who feel they needed to wear the shoulder pads and emulate very traditionally masculine traits that have emerged from the STEM. They believe they have to behave in a certain way such as standing on the shoulders of other people and perhaps giving themselves credit for things that they haven't done. There are quite a number of those types in the industry. 
For other women coming into the space who want to be more their authentic selves rather than having to play a role to be successful, it's not helpful. Of course, just looking at the numbers, there aren't enough women in terms of being reflective of societal demographics. But equally, you can look at the situation and conclude that there are quite enough. It's more about the characters you bump into rather than the numbers. 
Shan Millie: Clearly, there aren't enough. And I can't wait for a time when we don't have to talk about women in fintech. I want to take that diversity further than just gender and go to the heart of what I believe is really missing from the financial services space. 
The diversity that I think really needs to be at the heart of all businesses, however big they are, however old they are and particularly when they are powered by tech, is, 'where is the customer in all this?' These conversations are not even happening in disruptive firms that are there to disrupt the space. They are doing exactly what the incumbents are doing - they are just wearing different clothes and have a foosball table somewhere in the building. 
There is a massive problem in finserve in terms of diversity and access to financial services. Whole swathes of the population at one time in their life, or possibly several times, don't fit the risk models that businesses like to attach to them. 
Madeline Bailey: I think we have to be a lot more assertive about setting the targets that we want to see happening in the sector. I get so sick of people saying 'I got hired for my ability. I'm as good as the person next to me.' Well, you know what? You absolutely do need to set targets otherwise nothing will change. 
We've started to see this at the board level of multiple organisations. Boards are now saying 'these are our ESG metrics that we'll be measured on', and they are actively seeking out a diverse, board-level composition. This isn't just about women. It's across all communities. 
Q: Women control 66% of the consumer spending power in the UK. Are men creating fintech solutions for women? Should more women be getting involved in the space? 
Kate Rosenshine: I think as a generalisation, most of the [fintech] products out there reflect the ideals of their creators. So I do think more work needs to be done. I think the spending, risk, debt, and fraud patterns are different when you look at certain sections of the population.  And these people are not engaging so much with the products available. Gender is also a protected trait so the data is not easily collated - and that makes drawing solid conclusions more challenging. I think there is a missed opportunity though. 
Q: In terms of trying to get diversity into the industry, what does talent look like and how can it be encouraged? 
Kate Rosenshine: I think with the progression of technology, I think there is a lot of need, not only for people who code well, which is one part of it, it's also about finding talent that can think, use judgment and create a hypothesis and test it and see if it works. I work very closely with recruiters when I am hiring and not everyone comes from a traditional path. If you look at my path, you're like, 'how did she end up there?' But taking those transferable skills and really understanding them is key. I was very fortunate. I met the right people who understood what I could do and who encouraged me at every level. Recruiters need to be educated. They need to be empowered to think differently. 
Madeline Bailey: I sit on the industry board at Kings and I have multiple conversations with their head of diversity, talking about what they are seeing when people enter their undergraduate, masters and PHD programmes. I think for them as a college, they get a lot of diversity just because of where they are located. They attract a lot of South London talent. It's common knowledge that people enrolling in STEM tend to go to the universities closest to them - rather than humanities subjects that tend to attract students from greater distances. 
Kings aren't struggling at the undergraduate level, but by PhD and Masters level, they are struggling to achieve diversity. Organisations have a role to play in terms of approaching universities and demanding greater diversity because it's about what they want to see in their internship programmes. 
Kate Bohn: Over the past two or three years the general realisation is that companies must use responsible AI, because without trust, you don't get innovation. Where does that trust come from? It comes from doing things the right way. And we're getting towards a blueprint in terms of what that looks like. Part of that is to recognise that its a collaborative venture that requires people who are not coders, who are not completely focussed on the technology, and plugging it into business models. 
It's STEAM - not just STEM - the A is for the arts in there. A recent APPG (parliamentary group) study looked at how the UK is still going to be a leader in AI in five years' time. And the key skill that came top had nothing to do with what people had studied at university. It was critical thinking, asking the right questions and listening to the answers.  
Q: Communicating with a full spectrum of diverse customers on a bespoke level is a huge task. Is that something technology can help to address? 
Kate Bohn: I think there are various things in tech - such as the ocean modeling around various personalities can absolutely be useful because they are focussed on preferences rather than demographics. 
But coming back to that point about us chasing hyper personalisation; there are a whole lot of customers that are offered hyper personalised loans that don't understand their risk model properly in terms of the way that they live, their financial literacy, their understanding of what it is that they are buying into. I think we have a massive tsunami coming off the back of the BNPL services - right up there with the credit card debts in the 90s. People will be suddenly saying, 'how did I get £50,000 in debt?'
We need to be less focused on what products we can push, under the banner of facilitating broader customer engagement. We need to actually stop and think about how we make our customers better able to make those decisions through financial literacy. We deal with blind people, deaf people, people with ADHD - foreigners, who may have a different level of understanding of English, and therefore, the information they receive regarding financial responsibilities, needs to be tailored to that. 
Q: Are we getting too comfortable? What can we do to shake things up a bit? 
Madeline Bailey: I will answer that by sharing insight from an article I read recently in the Harvard Business Review. It was an article  that talks about if imposter syndrome is relevant for 2020. Essentially, the author was saying that people from ethnic minorities coming into big organisations are being told that they have imposter syndrome. And actually, what's really happening and what these people are really experiencing are microaggressions from within the organisation that really make them feel as though they don't want to be there. For example, you have women of colour, having things said to them like 'is that your natural hair? How do you do it in the morning?' or even ' You're so articulate.'
How insulting can that be? There is no space for that in the workplace. I think that at the organisational level, there has definitely got to be education. But there also have to be consequences for those types of behaviours within organisations. In this day and age, it's just not good enough. Those kinds of things really need to stop. 
Kate Bohn: I think as long as they didn't follow it up with 'You're so articulate - for a woman, or for a jolly foreigner', which to me would be very rude, I wouldn't take that as an insult. I might go home and think, 'maybe I over spoke' but I personally would take that as a compliment.
I think there is a very fine balance between 'woke-ism' which terrifies me, because how can you have psychological safety in a room and authentic conversation if everyone is terrified of the language that they use? We need to work on the pretext that whatever you say is meant with good intent. We may choose the wrong words because we're discussing a topic we don't understand. 
But if we don't allow our people to use the language that is familiar to them, and have a transparent conversation, then we may as well all shut up and go home. If everybody is staying silent for the worry of offending someone in the room, you can't have a discussion - and that means nothing constructive can happen.