Financial Services (FinServ)
Executive Profile: Andrew Watkins-Ball, Founder of JUMO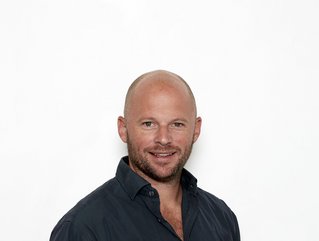 Discover why Andrew Watkins-Ball was a seasoned entrepreneur before launching JUMO and how his company provides financial inclusion for people in Africa
JUMO is a London-based fintech firm founded in 2015 by Andrew Watkins-Ball. The company's operational hub is in Cape Town, which provides financial services products in Ghana, Kenya, Uganda, Zambia, Tanzania, Côte d'Ivoire, and Pakistan. It has over 250 staff and $200mn in funding from several rounds of investment.
Who is Andrew Watkins-Ball?
Andrew is a father of four, husband, and seasoned entrepreneur with a keen interest in financial technology and the African market. Beginning his entrepreneurial career as an event producer, he went on to help establish Gateway Telecommunication, a satellite service provider, in 1991, which he later helped sell to Vodacom for $700mn in 2008.
Between 2000 and 2007, he was also a leveraged finance specialist at Wall Street investment bank Salomon Brothers, where his knowledge guided him to found JUMO. His company's flagship product provides digital financial services to millions of people across Africa who sometimes do not have access to mainstream banking.
As an entrepreneur from the UK, Andrew is setting the bar high for his contemporaries in the financial technology sector. His firm is responsible for making payments more manageable and accessible for millions of people. It has genuinely paved a way forward with global innovation that will benefit many lives across Africa and elsewhere in the future.
What sets JUMO apart from the competition?
In addition to providing financial services, JUMO provides a safer alternative to cash for people living in the informal economy by partnering with mobile or e-money operators. They also transact with local merchants and other individuals via USSD shortcodes because they don't require data or a smartphone, which would limit access.
According to a United States Agency for International Development (USAID) study, "USSD has a shorter turnaround time than SMS, and unlike SMS, data is neither stored on the mobile phone nor on the application. USSD technology is considered cost-effective, more user-friendly, faster in concluding transactions, and handset agnostic."
JUMO also uses artificial intelligence (AI) and machine learning (ML) to create accurate credit scores, allowing consumers to obtain tailored financial services such as savings accounts and loans that would otherwise be unattainable.
Separate research by the Bank for International Settlements (BIS) on the effectiveness of using ML for assessing credit risk found that "the model based on machine learning and big data is better able to predict losses and defaults than traditional models in the event of a negative shock to the aggregate credit supply."
The pressing need for financial inclusion in Africa
Allowing access to financial services is essential to empower people and improve the quality of their lives, but this doesn't happen overnight. JUMO has worked closely with governments and regulators across the continent to ensure its services are compliant while also providing financial literacy training for users on how best to use its digital services.
In a video interview with Finnfund, Andrew said, "Financial inclusion is essential in order for people to be in a position of equality, having access to good choices. And people not having access to basic savings and credit is a real problem."
JUMO has distributed more than 120 million loans totalling $3.5bn to over 19 million people and small firms in the nations where it does business so far, according to Nigeria-based financial information company Nairametrics. This sum is roughly equivalent to the GDP of Sierra Leone and has helped people in emerging markets pull themselves out of poverty.

What's next for JUMO?
The company expects to expand its presence in additional African countries such as Nigeria and Cameroon while continuing to develop in the countries where it is already active. The main challenge seems to be around ensuring it remains responsive and adaptable enough to keep up with customer needs.
Since the financial sector previously excluded people in these emerging markets from receiving credit or making financial transactions due to a lack of identity documents and technology, they may not be accustomed to traditional banking processes and need support.
Overall, Andrew has succeeded in helping many people who've never had access to financial services, both through his prior efforts and now with JUMO. His success is a testament to how far he has come and the fact that entrepreneurs from London can make it anywhere, and fintech in Africa will look much different going forward.