Financial Services (FinServ)
The African Fintech Market: Competition Is Heating Up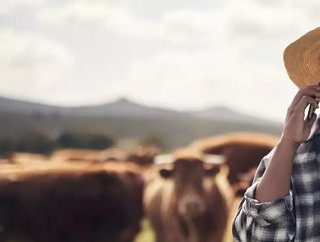 Exploring the present condition of Africa's financial technology industry, from telecoms innovating new services to fintech startups enhancing competition
Africa has long been an area of interest for international investors. The continent is rich with natural resources with a labour force entering the global economy. African countries have established themselves as attractive destinations for foreign direct investment due to their potential for economic growth and hopes of political stability.
Over the last several years, Africa has seen a tremendous increase in mobile payments. Vodafone's M-Pesa system, which is a mobile phone-based money transfer and microfinancing service, dominates the African fintech scene with over 50 million subscribers. As Africa's second-largest mobile network provider after MTN, the company provides payments services to a vast majority of Africans who are connected to a network.
Telecoms giants accelerate fintech efforts
As regulations ease, competition is heating up with two leading telecom companies just being granted permission by the Central Bank of Nigeria (CBN) to start payment service banks: MTN Nigeria Communications Plc (MTNN) and Airtel Africa Plc. The new banks will be permitted to offer a full range of financial services, including bank accounts, mobile money transfers, and microfinancing.
However, Vodafone's M-Pesa remains dominant in the fintech industry with its existing customer base. Although it may seem these telecom companies would struggle to gain market share from an entrenched leader already established in Africa, MTN and Airtel are motivated by the opportunity to expand their business with their local presence.
Payments are only a stepping stone for the most prominent African telecoms providers. For example, Airtel Payments Bank offers a variety of financial services, such as savings accounts and insurance policies. According to a recent report, around 57% of Africans lack proper bank accounts, which means the market still has a lot of room to grow.
Fintech startups also make a difference
Accordingly, a number of fintech startups, such as OPay, Tala, Chipper Cash, Bayport Financial Services, and Flutterwave, are also gaining ground. They've gathered a total of $1.71 billion (USD) in funding between them, which is a record number for startups in Africa. Fintech investors are flocking to the continent, which is a clear choice for them. They're putting their faith in the area's best and brightest minds to tackle the region's most challenging financial problems more effectively than traditional financial institutions.
Nevertheless, fintech unicorns have been a long time in the making in Africa. In 2016, Jumia became the continent's first billion-dollar technology company after it was founded in 2012. Indicating there's a great deal of potential, numerous fintech startups, including Fawry and Interswitch, followed suit with unicorn status.
Opportunities aside, there is no denying Africa is in dire need of ethical and sustainable providers of financial products and services. According to the World Bank, up to 20 million unbanked adults in North Africa, including 7 million people in Egypt, use cash or an over-the-counter money transfer service such as Western Union or MoneyGram to send or receive domestic remittances.
The overall fintech landscape in Africa
As telecom companies maintain the lead, fintech firms are growing, and traditional remittance and banking services are attempting to survive by adopting financial technology. Meanwhile, the concept of central bank digital currencies (CBDCs) are being rolled out in African countries like Nigeria in the form of eNaira.
From a business viewpoint, it appears as if the middlemen are getting eliminated. On the other hand, the continent's people are reaping the benefits of the losses of legacy firms due to the financial sector's ongoing disruption. And although no one can predict the future, it seems the advantages of the new fintech order will be most evident in Africa.