Financial Services (FinServ)
Event Recap: FinTech & InsurTech Live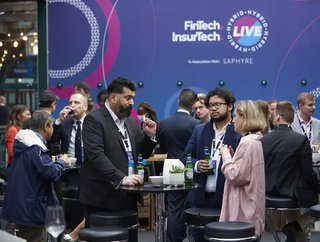 Industry leaders gathered at London's Tobacco Dock for BizClik Media Group's launch of the three-day, hybrid FinTech & InsurTech LIVE event
The future is different from the past and present because it's about creating a new world that humans can shape. Prior to the Age of Enlightenment, people saw their futures in the hands of the few in power. Then came along the Industrial Revolution, which encouraged people to think differently and take action by inventing new things.
Now, centuries-old industries like banking and insurance are also undergoing a similar transformation. The digital sector has become central to economies across the world. Smartphones allow people to make payments on the go, and artificial intelligence (AI) has become a reality. BizClik Media Group gathered some of the industry's leading experts to discuss how these transformative technologies are changing the world.
The FinTech & InsurTech Live event at Tobacco Dock, London, brought together an outstanding lineup of speakers. Senior decision-makers from some of the most recognisable brands around discussed cutting-edge developments in the fields of insurance and finance. The conference was an excellent opportunity to connect with other professionals in the industry and share ideas. The hybrid format allowed people from all over the world, including those who couldn't be there physically, to network online for an intense discussion about current trends. Below is a summary of insights gathered from the event.
Day One
The first day kicked off with an introduction from the event moderator Scott Birch, Editorial Director at BizClik Media Group. He welcomed everyone and introduced the first talk by Gabino Roche, Jr. and Stephen Roche, founders of Saphyre, who discussed how structuring data and documents using AI provides a seamless experience. Then Sohail Raja, Chief Digital of Societe Generale, covered how to generate business growth, improve efficiency, and harness upcoming disruption through integrated communications.
The topic of conversation changed to disrupting the banking sector by applying a unique vantage point when Stephen Dury, Vice President of Capgemini, went on stage. Then Luke Manning, Head of Sustainability at the London Stock Exchange, shared insights into the direct impacts of climate change. He also described how the current geopolitical situation, coupled with technological advancements, creates an unprecedented opportunity for developed countries to become world leaders in sustainable finance.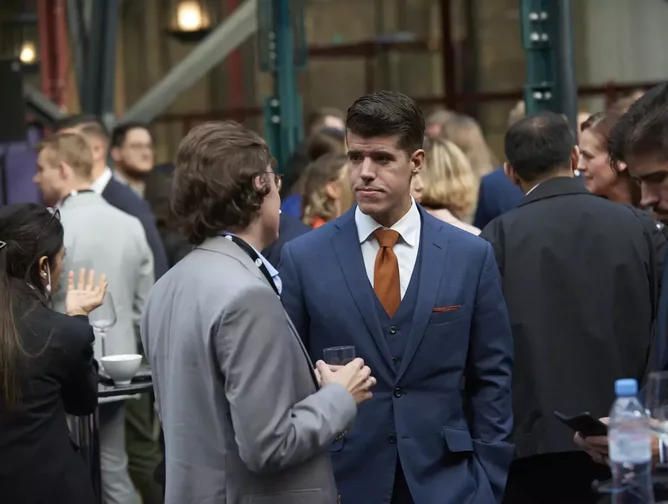 Key trends in sustainability
The conference received a boost with the start of panel discussions. The first panel covered the significance of integrating environmental, social, and governance (ESG) goals into the banking and insurance sectors. The second panel was about leadership in the fintech ecosystem and how diversity is a force for good. This discussion highlighted that innovation is not only about technology; it's also about other layers, such as the people involved.
The next speaker, Madeline Bailey, Co-Head of Technology Consulting at Norton Rose Fulbright, continued the same theme by addressing organisational psychology and the human side of change innovation. This talk was followed by Kate Rosenshine, Global Technology Lead at Microsoft, who discussed the importance of breaking barriers for women in tech. Day one concluded with a panel covering the significance of promoting gender equality in the workplace.
Day Two
The second day began with a presentation led by Tangy Morgan, Senior Advisor to the Bank of England, who shared insights on present-day applications of AI. Another part of Tangy's presentation focused on the dangers associated with cutting-edge technologies. "AI raises other ethical challenges. Risk profiling may become ethically questionable and result in financial exclusion for some people." 
Parul Kaul Green, Chief of Staff at AXA, followed up by describing how advancements in digitalisation and technology innovation might help to improve insurance-related services.
Following the morning's networking session, the audience was invited back to the main stage for talks that covered a number of themes. Scott Abrahams, Senior Vice President of Mastercard, spoke about how he envisions the future of payments using a multi-rail strategy, open banking, and blockchain technology. He also stressed the importance of partnering with other companies. After that, John Duigenan, Global CTO for Banking and Financial Markets at IBM, offered a thought-provoking speech about what goes on under the hood of big data and why it's crucial to create universal connectedness.
The conversation moved to cover the rise of fintech when Gareth Wilson, Vice President of Banking and Capital Markets at Capgemini, delivered an informative session. He explained the most effective ways fintech challengers could compete against traditional banks; "Avoid the temptation to copy. Work and drive your own niche. Ensure support from parent companies and accept cannibalisation. Avoid a clash of cultures and continuously improve the MVP."
Improving customer experience
Following a lunch break, the conference continued with a panel about the need to improve customer experience and trust within the insurance industry. The discussion was followed by an excellent session on the future of leadership in a changing world by Alistair Fraser, CEO of Marsh. The audience also heard from Mark Mamone, Group CIO of GBG, who shared insights into using identity management to build trust in a time when the sophistication of online-based crimes are increasing.
During the final session of day two, there was a panel discussion on the overall sector of financial services. This insightful panel provided some answers to many questions like; Will London continues to be a financial services hub in the UK? What problems can blockchain solve? How will AI integration impact the need to find talented individuals? And more. It concluded with audience Q&As which sparked discussions around how the pandemic accelerated the implementation of digital technology.
Day Three
The third and final day was kicked off as an online-only event with a presentation called "Integration That Works: Suppy Diversity, Sustainability, and the SDGs" by Javette Hines, Global Head of Supply Chain Management at Citi. She shared insights into the role of businesses in integrating diversity and inclusion across their processes, functions, and divisions.
The morning continued with a presentation by Ben Maxim, Vice President of Digital Strategy and Innovation at MSU Federal Credit Union on remaining relevant by cultivating inventive ideas across organisations. Mike Massaro, CEO of Flywire, followed with a talk on ways to scale and build up new product offerings. He also shared information on his company's IPO and the need to "tell the story to a new set of investors."
Going high-tech
The next webinar was by Likhit Wagle, General Manager at IBM, who spoke about the new types of experiences now possible in payments and lending, and the need to ensure the industry is turbocharging innovation. The last session of the day was by Steven Mayotte, CIO of Payomatic. He outlined how using a modern cloud data stack is critical for business intelligence and addressing challenges more efficiently.
Overall, the speakers were confident in the present and future prospects for finance and insurance, but they agreed that it's also essential to learn from history's mistakes. The most common theme was the need for technological change to be accelerated. However, the speakers also emphasised the need for modernising laws and introducing new regulations to safeguard end-users.
All in all, the FinTech & InsurTech Live event was a great opportunity for people to be inspired and learn about the technologies that will shape the industry in years to come.