Financial Services (FinServ)
Entrust acquires Antelop to enhance seamless payments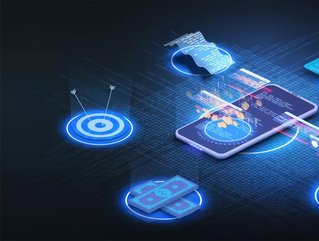 With the Antelop acquisition, Entrust will make it easier for banks to add secure, fully digital credit and debit cards to their mobile wallets
Entrust, a global leader in trusted identity, payments, and data protection, has made an agreement to acquire Antelop Solutions, a financial technology company that enables financial institutions to issue secure digital credit and debit cards to their customers. 
This deal will allow Entrust to combine Antelop's solutions with its card insurance portfolio. Entrust helps banks and financial institutions create integrated, seamless digital and physical financial card and payment experiences for their customers.
Founded in 2014, Paris-based Antelop Solutions customer base includes more than 40 leading banks in 25 countries. The firm has about 30 employees who will join Entrust with the acquisition, including founder and CEO Nicolas Bruley. He will continue to lead this team to advance digital financial credential solutions at Entrust. The terms of the deal were not disclosed.
Creating simpler solutions for customers 
The Antelop One Digital Card solution enables banks to deliver and manage digital cards securely in customer mobile apps with a single software development kit (SDK). This includes token management, NFC payments, customer authentication, secure interface, and APIs to launch digital cards into all major mobile wallets (i.e., Apple, Google, Samsung and more). Antelop solutions are PCI-DSS certified and help enable compliance with European PSD2 regulations.
"Consumers want to transact seamlessly and securely, around the world and across platforms," said Todd Wilkinson, CEO of Entrust. "Banks, credit unions and other financial institutions need to make both digital and physical card payment options secure and easy for their cardholders. Entrust is the world leader in secure payment card issuance -- the combination of Entrust and Antelop Solutions will empower financial institutions with an unmatched portfolio of digital and physical credential issuance and transaction security solutions."
Entrust is a Visa Ready certified partner, offering their market-leading portfolio of Instant Financial Card Issuance solutions and expert guidance to help financial institutions create a smart, secure and convenient issuance experience for their cardholders across their branch network. Entrust has also joined the Visa Fintech Partner Connect programme, which provides Visa fintech customers with a curated list of vetted payment and banking technology providers to simplify the discovery and procurement process for digital-first solutions. 
Mike Baxter, SVP of Product Development at Entrust. "By bringing the Antelop secure digital financial credential solutions into the Entrust portfolio, customers will gain access to the latest thinking and innovation across the consumer payments ecosystem. Entrust has been investing and leading innovation in financial credentials for more than 50 years, and we expect this to continue for decades to come."