Financial Services (FinServ)
Elona Ruka-Wright shares her thoughts on risk management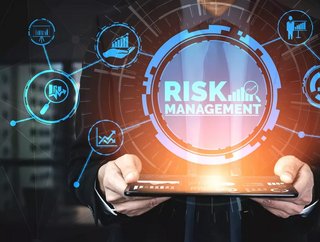 Our FinTech & InsurTech LIVE event, was full of insightful sessions and panels from industry leaders, including Elona Ruka-Wright
As Chief Risk Officer at Finastra, Elona Ruka-Wright is responsible for a broad portfolio of risk management matters across Finastra and leads the company's continued focus on world-class risk management strategies, including information security, regulatory compliance, enterprise risk management and governance, working closely with regulators, clients, and partners. 
Prior to joining Finastra, Elona was SVP, Enterprise Risk Management, at Black Knight, with overall accountability for development, implementation, and governance of the company's risk framework and supporting programs.
She brings more than 15 years of experience from large financial institutions, building foundational components and driving transformational maturity efforts in Enterprise Risk Management, Information Security, IT Governance, and Regulatory Compliance programs at U.S. Bank and Wells Fargo Bank.
You watch her talk about 'The Evolving Risk Landscape of a FinTech', here: 
About Finastra 
Founded in 2017 by the merger of two global Fintech leaders, D+H and Misys, Finastra offers a broad set of retail banking, transaction banking, lending, and treasury and capital markets software capabilities. 
The company is building an open platform that accelerates collaboration and innovation in financial services, creating better experiences for people, businesses and communities. Currently it delivers this technology to financial institutions of all sizes across the globe, including 90 of the world's top 100 banks.