Financial Services (FinServ)
Elon Musk's endorsement of Dogecoin boosts it 55%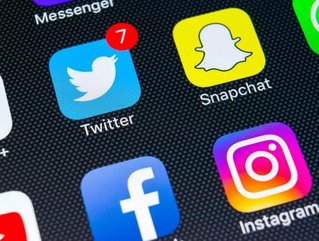 A tweet from Tesla CEO Elon Musk is becoming a hot commodity: cryptocurrency Dogecoin received his endorsement last week and its price grew 55...
Conducting a poll of his , Musk declared the "future currency of Earth", with 'All other crypto combined' netting only 28.7% of the vote by comparison.
Subsequently a significant flood of interest in DOGE - its ticker symbol - has captured the crypto market. Nigel Green, CEO and Founder of , is under no illusion that Musk's position as a driving force in global investment, particularly in light of his connection to the , is incontestable:
"[Dogecoin's] skyrocketing price is down to The Elon Effect. [Musk's endorsement] stoked enormous interest across the globe, leading to other celebrities such as American rapper Snoop Dogg and Kiss rock star Gene Simmons backing the cryptocurrency.
"Thanks to massive retail investor interest DOGE is now up more than 1,380% year-to-date." The cryptocurrency now has a market value of US$10bn, making it the eighth most valuable commodity in its class.
Dogecoin: Beyond a joke
Created in 2013 by Jackson Palmer and Billy Markus, Dogecoin entered the market as a satirical comment about altcoins' growth. Specifically, they based the currency on a popular .
The architecture itself was forked from , and, despite essentially being a joke, the cryptocurrency soon found genuine utility based on its low price and abundant supply. Also, due to its 'one minute block intervals', it has a faster blockchain than other offerings.
However, unlike Bitcoin which could potentially act as a store of value because of its , Dogecoin has no supply cap and could be infinitely inflated.
Despite this, Green, who also heads up which has recently launched Dogecoin on its platform, enthused its use, saying, "Each different cryptocurrency offers unique properties, strengths and uses for investors.
"It is a burgeoning asset class and it's one that is set to play a larger and larger role within the global financial system. In today's digitalised, globalised world, the demand for digital, global currencies in some form – is only set to grow."
Although it remains to be seen whether Dogecoin genuinely represents the future of money, two things are beyond dispute: crypto will take on an increasingly important role in our daily lives and a tweet from Elon Musk has market value by itself.