Financial Services (FinServ)
Egyptian Fintech Startup: Who are MoneyFellows?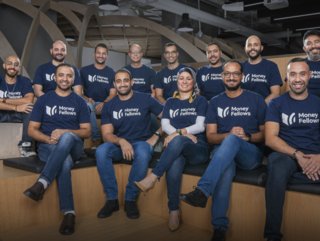 MoneyFellows leadership team
As fintech expands it presence in the Middle East, we take a look at MoneyFellows, the Cairo-based fintech tackling financial inclusion through culture
Egyptian fintech startup MoneyFellows is disrupting the consumer finance space by using cultural traditions to improve financial inclusion in the region.
Launched in 2016 by its computer engineer Founder and CEO Ahmed Wadi, MoneyFellows provides an unique offering that appeals to a demographic that is traditionally skeptical of financial technologies and the banking system.
The startup offers a formalised form of traditional community lending circles called Gameya, which is essentially, a form of peer-to-peer lending and borrowing network embedded within Egyptian culture.
Wadi, who now has a 76-strong workforce and has just seen MoneyFellows complete a successful Series A funding round of US$4mn, is now a thriving fintech serving a growing customer base of people who would otherwise be unbanked and forgotten by the digital financial system.
MoneyFellows launched following CEO's lending experiences
According to reports, Wadi was inspired to launch MoneyFellows following his experiences as a grad student in Germany. In order to fund his education, he used the gameyas system to pay for necessities after struggling to find other forms of lending that would provide him with funds.
Gameyas consist of groups of people who create a fund over time, and then use that capital to use amounts to fund essential purchases and investments in life. Regionally, the same system is also used throughout Asia, and is particularly popular in India. They can also be likened to less formalised credit unions in the US.
Describing the journey towards that entrepreneurial epiphany, he told National News recently, "... I started to [think], why couldn't we digitise these? It is mainly done between people who know each other and trust each other and limited to people who live and work in an area."
He continued, "Managing it is an extremely painful [task] since you need to have volunteers to run after people and collect money and ensure everyone pays on time. These were the pain points of the offline model."
From that point onwards, Wadi knew he had to follow through the idea and attempt to create a frictionless, secure and recognisable solution that would harness the 'gameyas' principles but be offered digitally.
Challenges in launching MoneyFellows
While the idea was sound and has now proved to be enormously successful, the challenges Wadi faced in getting his business to market were numerous. Using this computer engineering experience, he created the first version of the platform, which enabled users to create, monitor and run their own online money circles.
But as he tried out the model on a German audience, it initially fell flat. Customers didn't recognise or trust the system, which was unfamiliar to them. Wadi said of the experience, "[It] didn't make sense to launch it there. The culture [in Germany] is totally against sharing financial information between friends and family. It is extremely difficult to introduce this concept to a new market."
Wadi then tried to launch the app in the UK, where many ethinic minority communities use the gameyas system. But after a slow adoption, he returned to Egypt and the startup was officially launched in Cairo in 2016.
The decision proved to be a smart one as the app enabled users seeking available money circle memberships, to connect with each other via the app. Since then, its been a journey that has involved honing the services and tightening up verifications and security, so that users can have total trust within the system.
MoneyFellows allows smaller lending amounts to be verified with a basic system. But larger amounts require a more rigorous process for access. When users improve their credit score, MoneyFellows gives them access to circles with bigger payouts. The fintech gains profit through charging customers a small fee when users take out loans.
Collecting data and improving credit scores for the unbanked
Because MoneyFellows tracks the lending and borrowing of each user, it is able to build up the credit scores of those using the money circles, thus improving their chances of obtaining finance from the larger banking system. Essentially, customer off the banking grid, can join MoneyFellows, build up a credit score through using the app, then then raise their financial profile, making them eligible for more extensive lending opportunities.
"We assess them and their financial health … and based on that we allow them to join specific slots and maximum payouts," Wadi said.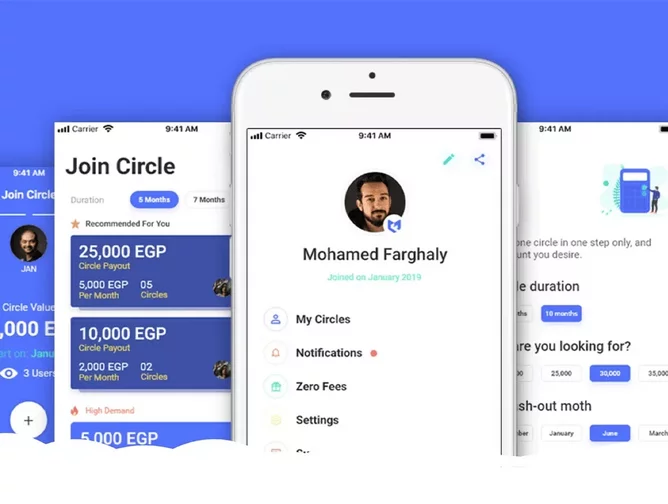 MoneyFellows: A scaling startup
As more and more consumers have adopted digital spending and lending practices, MoneyFellows has scaled significantly. Currently, the fintech caters to over half a million users, 200,000 of which are fully accredited and active. The platform has managed the turnover of "a few hundred million Egyptian pounds."

It's been a challenging, but steadily growing success, and tyhe fintech now boasts investors such as Dubai Angel Investors, 500 Startups, Partech, Sawari Ventures and Phoenician Fund.
Furthermore, the decisions being made today are based on where the solution will roll out next. Part of the attraction of MoneyFellows is its ability to gather data and improve financial inclusion. Traditionally, formal financial information has been difficult to collect in the Middle East as a result of the region's informal bartering culture. However, as an emerging market, the potential is huge.
Today, MoneyFellow's revenue is increasing at an average of 35-40% per month, and Wadi has noted that Saudi Arabia, Iraq and Africa are all regions where the model could potentially skyrocket.
For the meantime, the raised capital will be used to improve and grow services closer to home as Wadi is keen to hone his business model and offer the best services he can to his current customers. However, with so much potential within emerging markets, global growth for this innovative fintech is surely imminent.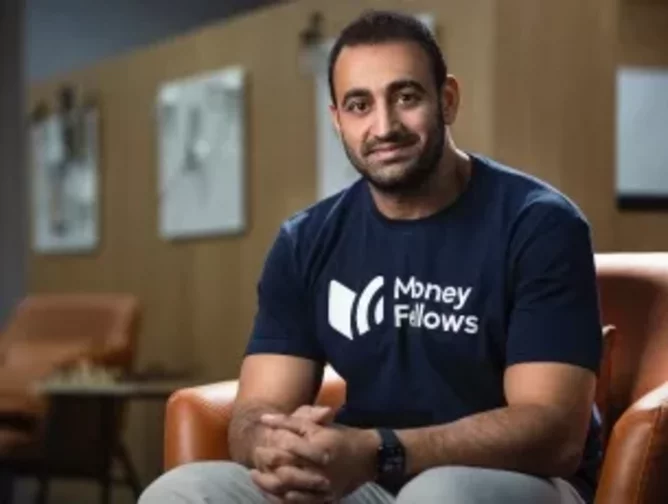 MoneyFellows Founder and CEO, Ahmed Wadi