Financial Services (FinServ)
ecolytiq: Making the fintech industry more sustainable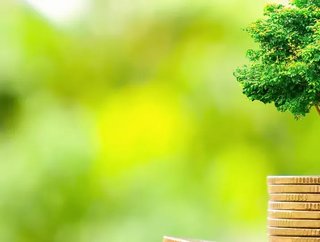 Net-zero commitments are making banks rethink their sustainability plans, and ecolytiq is a driving force to help banks with green finance
Every industry has its part to play in the fight against climate change, and ecolytiq provides banks and financial institutions with the digital infrastructure for green finance.
There Sustainability-as-a-Service solution enables financial institutions to offer their customers environmental footprinting as well as personalised impact offsetting and ESG investments.
How did the company begin? 
Cofounders Ulrich Pietsch and David Lais were discouraged by the lack of global efforts to keep pace with the ever-growing urgency of climate change, so decided to encourage action by giving the power to the people by rethinking the role retail banking has to play in the fight against climate change.
The founders are a team of sentrepreneurs with more than 50 years of experience in payment, banking, loyalty and scalable data analytics systems. This team consists of Ulrich Pietsch (CEO), David Lais (CPO), Mirko Kämpf (CTO), Frederic Westerberg (CSO), Friedrich Hubel (COO), and Richard Malley (CFO).
Realising that climate change is one of the largest issues facing humanity, the founders are tapping into their wealth of experience to do their part in transforming the financial industry into a sustainability powerhouse.
ecolytiq is a member of the Visa Fintech Partner Connect programme, enabling banks to seamlessly implement their sustainability strategies using payment data.
New partnerships 
Ecolytiq has most recently partnered with equensWorldline SE, a subsidiary of Worldline and a European leader in the payments and transactional services industry. 
This partnership intends to support banks and their customers in the transition to a greener economy by delivering transparent and relevant data – all with the aim of encouraging more sustainable behaviours in the fight against climate change. This is the first step in equensWorldline's strategy to provide a comprehensive set of sustainable banking services.
"We have decided to focus on the CO2 footprint issues and want to enable banks to evaluate their clients' emissions based on banking transactions. To do so, we looked for a partner who could support us and would be complementary to our services. ecolytiq's technology is immediately available with some solid references, which makes them a perfect partner to increase our contribution to the United Nations Sustainable Development Goals (SDGs)." says Mathieu Barthélémy, Lead Product Manager Digital Services at equensWorldline. 
In addition, ecolytiq has also partnered with the German non-profit Organisation for Sustainable Consumption (OfnK), whose work promotes transparency for country-specific carbon emissions calculations through their "Open Payment Standard".