Financial Services (FinServ)
Doconomy: Digital solutions to help tackle climate change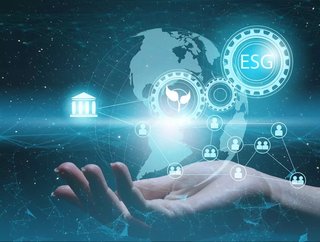 Believing that the climate crisis can only be solved as a collective, Doconomy wants corporations to take responsibility for their carbon footprint
Founded in Sweden in 2018, Doconomy is a leading player in climate technology that helps banks, brands, and consumers to measure, understand, and reduce their environmental impact. 
The company wants to future-proof life on planet earth by empowering individuals and corporations to take responsibility for their environmental footprint. It is a partner of the United Nations Framework Convention on Climate Change (UNFCCC), Mastercard, S&P Trucost, the World Wildlife Fund (WWF), Mitsui, and Parley for the Oceans.
"As corporates and financial institutions work towards a net-zero carbon future, climate fintechs that leverage data and technology to measure environmental impact can help accelerate those efforts and provide a strategic advantage" explained Jelena Zec, SVP, Venture Investing at Citi Ventures. 
Introducing impact metrics 
Doconomy has recently raised $19m of equity capital to accelerate its goal to help one billion people each cut one tonne of carbon emissions per year. The funding round was led by CommerzVentures, with additional support from two new investors, Ingka Investments – part of largest IKEA retailer Ingka Group – and Citi Ventures, Citigroup's venture capital team. Existing investors, Mastercard and Ålandsbanken also participated.
 
Johan Pihl, co-founder and CIO of Doconomy, said "This new funding from Ingka Investments and Citi Ventures represents an exciting vote of confidence and a major reinforcement of Doconomy's ability to introduce impact metrics as a tangible and actionable way for millions of users to understand and reduce their environmental impact."
The funding will accelerate Doconomy's continued expansion, recruit new talent to join its rapidly growing team, and support the further development of its Impact Applied portfolio; enabling environmental impact calculations on products, financial transactions, lifestyle and corporations to inspire further climate action worldwide.
Allowing companies to become more aware of their carbon footprint
The company's technology is currently used in 30 countries by some of the world's leading banks and brands to help their customers track the environmental impact of what they buy, promoting more sustainable choices. These Include major financial services firms such as BNP Paribas, Klarna, Nordea and Standard Chartered.
Doconomy's products currently reach over half a billion customers globally and it aims to make its services available in 20 additional markets in 2022. It has created a number of products Including the financial transaction API, through which companies such as Mastercard can enable their customers to track the environmental footprint of each purchase they make and set themselves Individual carbon budgets. 
It also developed the 2030 Calculator, a tool that allows brands to quantify the carbon footprint of the products they manufacture using a common universal scoring system, levelling the playing field by giving small, local challenger brands a shared tool for creating awareness and transparency.
At COP26, Doconomy in partnership with the United Nations Climate Change (UNFCCC) launched the Carbon Lifestyle Calculator, helping consumers to measure the Impact generated from their lifestyle choices In over 117 countries.