Financial Services (FinServ)
Digital lending platform KreditBee secures $75m in Series C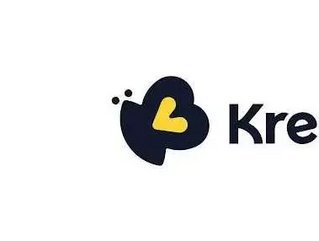 Bangalore-based digital lending startup KreditBee has raised US$75m in a Series C funding round, with participation from Premji Invest and others...
Founded in 2018, enables "self-employed and salaried professionals" to take out loans of between ₹ 1,000 and ₹ 200k. Following an entirely online process, users can reportedly be imbursed their chosen sum within 15 minutes.
Based on straightforward, data-centric, KYC-based principles, the app features a three-step application process:
Users sign up through either their Google or Facebook account
KreditBee then provides a credit eligibility checker 
Assuming the user passes the previous step, they can then apply for their desired loan
KreditBee's app is currently available on the Google Play store (4/5 rating) and has been downloaded over 20 million times. The company's website also states that it will be coming to Apple's App Store soon.
Financial inclusion through technology
KreditBee's services are currently available to any Indian citizen over the age of 21 with a salary of more than ₹ 10k and a valid bank account.
The company's sentiment that is bringing more to society than fast money to those who need it was made apparent by a from Madhusudan Ekambaram, CEO and Co-Founder:
"With a larger portfolio of loan products, our objective is to provide credit to over 180 million new-to-credit (NTC) customers who were not provided formal credit earlier. [The $75m funding will] help us take more positive steps towards achieving that."
According to the , India is experiencing a positive shift towards resolving many issues of domestic poverty: its economy is one of the fastest-growing in the world and approximately 18 people escape poverty every minute. Continued access to tools for financial inclusion will play an important part in maintaining that momentum.
Commendations from investors
"We are impressed by the vision of KreditBee to formalise the path towards credit enablement for NTC customers, their skilled team and responsible tech-enabled underwriting, and are pleased to partner with them in their next stage of growth," stated Atul Gupta, Partner at
Ashish Dave, CEO at , which also participated in the Series C round, commended the scale of KreditBee's operation as being pivotal to its future success:
"The large scale at which the platform is able to disburse loans to customers showcases not just the stability and strength of its tech stack, but also a very appropriate credit scoring of customers using alternative data points, which forms a key for NTC customers."
Image credit: KreditBee