Financial Services (FinServ)
Crypto company Anchorage raises US$350m at $3bn valuation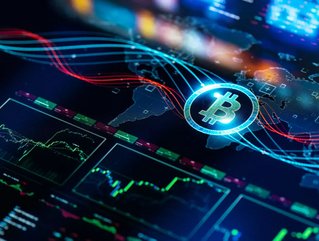 Less than a year after raising an $80 million Series C round, Anchorage is announcing that it has raised a $350 million Series D round
Anchorage Digital, a digital asset financial platform, has closed a $350 million funding round, valuing the cryptocurrency custody firm at over $3 billion.
The Series D funding round was led by global investment firm KKR and included Goldman Sachs, Alameda Research and Andreessen Horowitz among other big names.
Based in San Francisco, Anchorage is a regulated platform that provides both prime services such as custody, lending, and trading, as well as infrastructure, which companies can use to build cryptocurrency products.
Enabling investors access digital assets 
The new capital will accelerate the company's efforts to integrate digital assets into the global economy.
According to the company, the focus at Anchorage has always been to make it safe and accessible for institutions to participate in the rapidly evolving digital asset space. It will use this new infusion of capital to:
Enhance its ability to provide custom crypto infrastructure solutions for its global financial services and fintech clients.

Accelerate Anchorage's ability to enable institutions to navigate the latest trends in crypto and its quickly evolving financial landscape.

Increase the size of the team across all lines of business to continue to expand its product offerings, support its current clients, and grow the client base.
"As a pioneer in enabling institutional investors to access digital assets, Anchorage has built a best in class, institutional grade digital asset platform that combines the best practices of both modern security and usability. We are thrilled to lead this Series D round and work with Diogo, Nathan and their talented team as they continue to support the institutional adoption of digital assets through their differentiated, regulated and integrated suite of solutions," KKR's Technology Growth Equity senior leader Ben Pederson said in a statement.
Reshaping modern finance 
Founded in 2017 to meet the growing need for institutional custody that lets investors safely hold and use crypto, Anchorage has grown into a full-service financial platform and infrastructure provider for the digital asset space.
Over the past year, Anchorage has increased its number of clients by 96%. The company's headcount has also increased by quite a lot with a 175% jump compared to the same period last year.
"Anchorage Digital has emerged as a leader in digital asset infrastructure through its innovative technology and institutional approach to regulatory compliance. We believe Anchorage can play a pivotal role in reshaping modern finance as digital asset adoption grows. We look forward to supporting their growth through this fund investment and to exploring new ways to integrate with their platform solutions," commented Rob Bittencourt, Partner, Apollo.