Financial Services (FinServ)
Credit Sesame raises US$51mn and acquires Zingo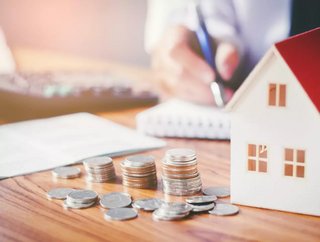 The US financial health services fintech, Credit Sesame, will use Zingo's services to offer rental products
 Credit Sesame, the financial health services fintech, has announced an investment drive of $52mn, enabling it to acquire the rental credit score proptech, Zingo. 
Investors of this financing round include Healthcare of Ontario Pension Plan (HOOPP), Menlo Ventures, ATW Partners, Globespan Capital, IA Capital Group, Inventus Capital, and more. This latest funding paves the way for the company's rapid growth and expansion. 
Financial health and credit scores
The california-based fintech which was founded in 2010, is a credit loan company that facilitates credit payments and has handled and estimated $35bn in loans since it's inception.
The fintech's latest investment drive will be used to innovate and integrate new platform services that help consumers improve their credit scores and reach their financial goals. 
The acquisition of Zingo - a fintech headquartered in Oregon that helps renters improve their credit scores through regular payments, will enable Credit Sesameto integrate rent reporting services into its platform. 
The rental services will be available to customers almost immediately, and the uptake is expected to be high as 80% of Credit Sesame's 1.5 million members are using rental services. 
The new offering will provide them with the opportunity to stabilize their finances as well as offering a significant growth opportunity for Credit Sesame.
Credit chasm for customers
This latest development, it is hoped, will help close the 'credit chasm' gap which affects over 44 million Americans who are currently credit invisible and therefore face significant challenges when attempting to enter the financial system to improve their circumstances. 
Credit Sesame recently passed the one million mark in terms of debit customers - and has also exceeded by 200%, its annual subscriber growth premium services. 
Previously the incumbent banks have determined credit worthiness but to date Credit Sesame says it has helped "millions of consumers to improve and manage their credit." 
As part of the new growth strategy, the fintech company is also leveraging data science and AI to further close the gap between debt and financial wellness. 
Financial wellness fintech
The move will also be followed by the launch of a new feature that will enable customers to use their income to build and enhance their credit profile in a simple way, without the need for formal credit checks. 
Speaking about the latest developments, Adrian Nazari, CEO of Credit Sesame, explained the system will open the doors to financial inclusion for millions struggling to enter the credit system for the first time, and will help others build credit faster. 
"Creating access to better credit and finance is critical for financial prosperity for consumers in our country, and it's enlightening to see major banks and the federal government also taking action," Nazari said. 
"The impacts of the past year have only made those needs greater, and through our recent acquisition and fundraising, we are proud to be expanding our platform offerings and leading the charge in opening more doors to financial inclusion and wellness for all." 
Shrirang Apte, VP, Credit, HOOPP, major investors in Credit Sesame, said, "Credit Sesame is giving consumers the latest financial tools and helping them to improve their financial health. This investment in the fast-growing Credit Sesame was an attractive opportunity to help grow the HOOPP fund for the benefit of our members, so we are pleased to contribute to Credit Sesame's next phase of growth as it continues to expand."
Naxari added that the demand for a comprehensive financial wellness platform is significant and that the new additions to Credit Sesame's services and insight into consumers' credit and cash picture, the company will optimise suggestions of relevant financial actions and instantly pre-qualify consumers for various products from over a hundred financial institutions.
Image credit: Getty (stock)