Financial Services (FinServ)
ClearBank and Privat3 Money aim to improve client experience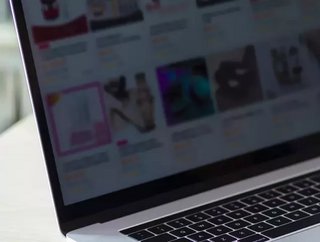 In order to exceed client expectations, Privat3 Money has partnered with ClearBank, which will enable the company to improve speed and efficiency
ClearBank, the cloud-based clearing bank, has announced its partnership with e-money scale-up Privat3 Money (P3). 
According to the two companies, the partnership will improve the experience of clients using P3 accounts and e-wallets for deposits and payments, as well as multi-currency accounts and foreign exchange in the near future. ClearBank's infrastructure will improve transaction speed and efficiency for P3's clientele.
The enhanced services will be a prominent feature of P3's core offering, its e-wallet, which is accessible via Apple and Android smartphones.
"There is now a huge demand for premium financial products and services that can offer a seamless user experience and unparalleled speed to consumers," said Reda Bedjaoui, CEO of P3.
"We were seeking a partner with a comprehensive tech platform who could streamline our services and allow us to build and innovate again easily, when we are ready for the next stage of growth."
Creating a strong partnership
Founded in 2018, P3 has chosen to work with ClearBank to deliver these improvements because of its ability to offer faster customer onboarding, instant account openings and rapid transactions, all through its API-driven solution. 
ClearBank is a purpose-built, technology-enabled clearing bank. Through its banking licence and technology solutions, ClearBank enables its partners to offer real-time payment and innovative banking services to their customers.
"ClearBank is an API-native company, with this technology at the heart of our offering," said Charles McManus, CEO of ClearBank. "We pride ourselves on working with digital-first firms such as P3 who are looking to differentiate themselves within the competitive fintech and financial services markets. It is great to have the initial offering up and running and we're looking forward to further developing our partnership with P3 in the coming months and years."
A recognised leading company 
Earlier this year ClearBank was ranked number 1 in the 2021 Deloitte UK Technology Fast 50, a ranking of the 50 fastest-growing technology companies in the UK. 
Rankings are based on percentage revenue growth over the last four years. ClearBank grew 21,569% is period. This growth in revenue for ClearBank has been accompanied by more recent growth in other areas of the business since September 2020, including a 56% increase in customer acquisition, a rise of over 270% in customer balances and 325% more in monthly transaction volume.