Financial Services (FinServ)
Championing Women in Fintech - Why and how?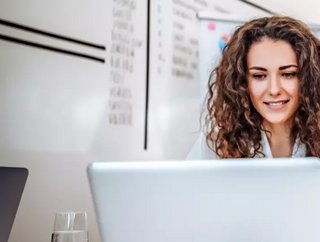 Overcoming barriers to entry, developing allies, and reshaping the landscape for gender parity in Fintech.
Fintech is a forward-facing industry driven by innovation. Increasing evidence demonstrates that diversity and inclusion results in more creative and innovative environments. Evidence also shows that firms with women in senior roles outperform firms without female representation, both in terms of innovative solutions and the firm's bottom line. Not only would championing female entrepreneurship in Fintech benefit innovation, but it would benefit women, men and the economy as a whole. So why aren't there more women in Fintech and how can we change this?
Some of the most significant barriers to increasing female entrepreneurship (including within the Fintech sector) include:
balancing childcare and family demands with work;

accessing funding – at every stage, female-led businesses receive less funding than male-led businesses;

access to professional networks in the industry; and

a lack of self-belief – 1 in 6 women believe they lack the necessary skills and knowledge.
Combatting these barriers to entry demands a multifaceted approach, one of which is via education. This means continued encouragement and resources for women and girls to participate in STEM fields and explore Fintech as a sector. Fintech bootcamps for girls during the school years and workplace training and development programmes, are a few of the educational resources that can be implemented.  This also means fostering programmes which aim to educate men on the issue, and their systemic role in encouraging female representation in Fintech, as well as examining the barriers to entry and the bias against women that is felt within the industry.
A key part of championing women in Fintech is encouraging men, as allies, to play an active role in supporting women in the industry. Evidence supports anecdotal reports by women that they are judged more harshly than their male colleagues. A 2015 analysis of venture capital pitch sessions revealed that questions asked of men test the potential benefits of investing, whilst questions asked of women test the potential risks of investing. The presence of male allies is an essential part of helping women feel included and heard in a landscape that can be critical of female voices. Only with allies and champions, can we as women, feel truly supported.
Lobbying is also an effective method of increasing awareness, education and initiatives within the industry. The Alison Rose Review is one example of this. In its response the government supported the creation of a new code, "Investing in Women" which will commit financial institutions to tracking the gender split of their funding, and will sponsor an industry-led taskforce to drive change in the sector. Continued lobbying in the years to come will amplify and help tackle gender disparity within the sector. 
Finally, women currently within the Fintech sector should be encouraged to share their stories of success in webinars, workshops, networking and public forums – the aim being to create supportive, professional networks that women in Fintech currently lack. Doing so combats the subconscious bias that Fintech is for men and reshapes the landscape for women in Fintech, pivotal in helping drive change. 
This article was submitted to FinTech Magazine by Yasmin Johal, Associate at CMS UK.