Financial Services (FinServ)
Capgemini: Fintechs are part of every transformation story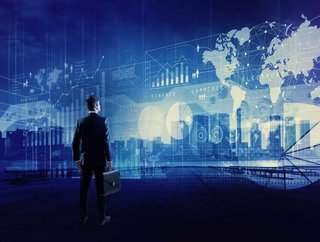 2020 has been a year for rapid evolution in finance and it's worth reflecting on the changes to culture, strategy and technology that have occurred...
2020 has been a year for rapid evolution in finance and it's worth reflecting on the changes to culture, strategy and technology that have occurred.
FinTech Magazine (FM) spoke with (RB), Executive VP of Financial Services at , to learn how the industry has changed and why fintech may have redefined itself as an essential digital transformation partner in 2021 and beyond.
FM: What effects have the events of 2020 had on digital strategy?
RB: COVID-19 has had significant effects that have rippled through to businesses and their customers, employees, suppliers and operations. Beyond the aspects of consumer behavior and remote working, there has been an uptick in profiteering and fraud events because of increased online activity due to the pandemic.
Specific to financial services, we've seen the proliferation of e-wallets, an uptick in the use of digital currencies and a growing number of performance issues arising from an increased number of users.
FM: Which key technologies have underscored your efforts?
RB: There is a huge amount of change happening in the world of data. We've observed a large uptick in migrating away from legacy on-premise data warehouses to the cloud as a tremendous opportunity for our clients. This brings about many benefits, such as improved performance, availability, cost, better manageability and flexibility without compromising on security.
FM: From your perspective, how have customers and ecosystems altered?
RB: Compared to the other industries, finance remains less digitally enabled and that presents multiple challenges for customers. Given the need to be more customer-centric, competitive, compliant and profitable, a lot of Capgemini's clients are rapidly modernising their organisations, which involves leveraging the ecosystem of services and product partners brought to the fore by fintechs.
Our clients are also rapidly creating, adapting, and embedding data and insights as a service to meet their goals. There is a growing trend in favour of liberating cash from legacy operations through application portfolio management services and cloud-based modernisation, so that it can be invested in digital and insights programmes. Traditionally we have sold to technology and data teams, but today our buyer archetypes have expanded to include CXOs (Chief Experience Officers) and their teams.
FM: Do you think fintech and financial services have sufficiently matured to meet the industry's challenges?
RB: Traditional banks are behind when it comes to personalisation and using emerging technologies to transform their businesses. Meanwhile fintechs are filling the void: bigtechs and fintechs are now a part of every transformation conversation.
In addition to customer behavior use cases, there are many other things fintechs can do to help banks make better, more informed decisions. These include risk mitigation using data analytics and using AI to generate product recommendations by assessing clients with similar profiles.