Financial Services (FinServ)
ByteDance to sell off fintech ops following new regulations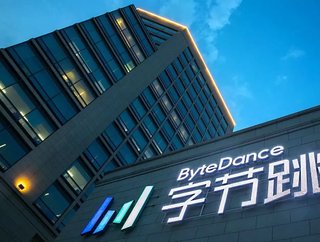 TikTok owner will reduce its financial and stockbroking services after Chinese regulator clampdown on fintechs
The Beijing-based technology company ByteDance has announced plans to scale back on its finch operations following a hard clamp down on the sector by Chinese government regulators.
The company will 'shrink' its financial services arm and has announced plans to sell off its stockbroker operations as part of the scale-back. 
The move has been a direct response to new legislation that has increased scrutiny on the fintech market. Companies must now set up financial holding companies in order to meet the new requirements. 
In an official statement from the company, a spokesperson confirmed the news, saying, that the "continued campaign to "prevent the irrational expansion of capital", has resulted in, "the company scaling back its finance-related business and plans to sell the securities brokerage operation." 
According to a report by the South China Morning Post, ByteDance's efforts to scale down its financial services were also the result of the company's education technology ambitions being squashed by Beijing's crackdown on the off-campus tutoring market.
ByteDance and fintech
The announcement follows ByteDance's recent acquisition of Pico - a virtual reality startup that offers a wide suite of hardware and software technologies to support BytDance's entry into the VR space.
Reports suggest that ByteDance plans to put much more emphasis on eCommerce and gaming services than its fintech operations, which have so far featured relatively small in comparison to the tech giant's investments in other areas. 
However, the future of Douyin Pay (a third-party mobile payment company) and an operative of ByteDance that enables eCommerce transactions via its video app, Douyin - the  Chinese version of TikTok, has not yet been revealed.
The app's popularity with users has been unprecedented. Launched in January 2021, by April this year, it appeared as the second most recommended payment method on Douyin, just below Alipay and above WeChat Payment.