Financial Services (FinServ)
Building the Future of Fintech: Why Gender Diversity Matters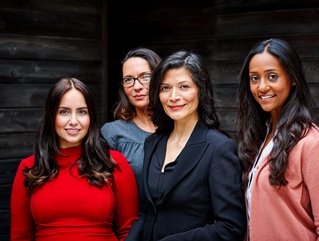 Fintech firms of all sizes agree that a commitment to diversity is a social good – but how are they making the business case for building diverse teams?
You would think that the rational commercial case for greater gender diversity throughout the finance sector, and particularly within fintech, would be enough? 
After all, it sounds easy enough – more women in fintech firms = more products that meet specific needs = more customers. That's math even I can do. 
Yet new research for the Fintech Diversity Radar and our FDR1000 index of fintech firms into the representation of women across the fintech sector tells a very, often surprisingly, different picture. 
In the research launched last month, many of our interviewees were clear on the numbers – and the opportunity – that greater diversity of thought, team, and culture can make to the bottom line. 
Putting the already well-documented performance benefits of diversity to one side - the contribution that diverse teams can make to employee engagement, talent acquisition and retention – are invaluable. Particularly as global competition for talent increases. 
So far, so good. So why is diversity so challenging? 
With a focus on the role of women in fintech, the research reveals discrete and complex challenges for fintech founders. Interestingly – no matter their region – the challenges were universal: 
Many executives within fintech firms agreed that the lack of gender balance (see flag 1) means men's ideas dominate across every stage of the fintech value chain

Rapidly scaling companies are struggling to balance diversity commitments with the challenges of building teams in new regions at scale and speed. 

Data and best practice – for benchmarking and monitoring progress - is lacking and patchy where it does exist.

The nascent nature of the organisational structure for scaling fintech companies, while making it easier to change, is often constrained by resources available to meet diversity goals. 
Despite the obstacles, the research also reveals a pathway to success – and how to turn commitments to diversity into actions and results. 
Future-fit
Intentional diversity starts at the company's very inception, says Sofia Nunes, Co-Founder & Head of Diversity, Equity and Inclusion, Germany headquartered BaaS cloud banking platform unicorn: "We were very clear about what we wanted to have in the company in terms of diversity, and how important that was for us. We were very conscious about that in our hiring process, how we onboard people and how we make the environment inclusive. We knew it would be beneficial for the company."
In Africa – a global outlier by proportion of women-led fintech firms – banking platform provider Jumo is working hard to ensure that company diversity feeds through to the company's product development.
"We understand that diversity, inclusion and belonging make us stronger. Embracing diverse experiences, backgrounds, and ways of thinking help us deliver better products but also make JUMO a better place to work," says Jade Potgieter, the firm's ESG and Campus Lead in South Africa.
Follow the money
While individual efforts are commendable – and give evidence that should encourage change across the sector – a 'diversity stampede' remains unlikely without the capital to attract it. 
The Diversity Radar research found that women in fintech constitute a new 1% club – just one per cent of fintech venture funding worldwide goes to women-founded firms. And while we should celebrate their achievements 200% - continuing the status quo cannot be an option. 
Targeted investment is now needed to change the herd mentality to ensure that diversity is baked-in from the inception of fintech firms. 
The investor mindset is beginning to change. "It's very simple: we believe that diversity is a great driver for performance. Because diversity drives better decision-making, higher levels of creativity and innovation and also better market knowledge," remarked Stine Jersie Olsen, Head of Investor Activities - Growth and Impact at Danske Bank in Denmark.
Listen and learn - to change
The final area that the research touched on is often talked about, but much harder to implement (particularly among companies already operating at scale) element of culture in enabling staff of all backgrounds and abilities to thrive. 
"We have flexible working practices. We don't have a nine-to-five environment. This has been developed and cultivated in this way so that we are empowered to do our best work when it makes sense for our own productivity rhythms," says JUMO's Jade Potgieter. 
Another African fintech, AZA Finance, runs dedicated programmes with a focus on type, role and aptitude and is now developing mentorship schemes to help the company meet targets. 
"We're clear on what the goal is at the end of the day is," says Premo Ojokojo, AZA's Head, People Operations. "We're looking for women in technical areas – both engineering and product – younger ladies who want to learn to become better in engineering, software, product management."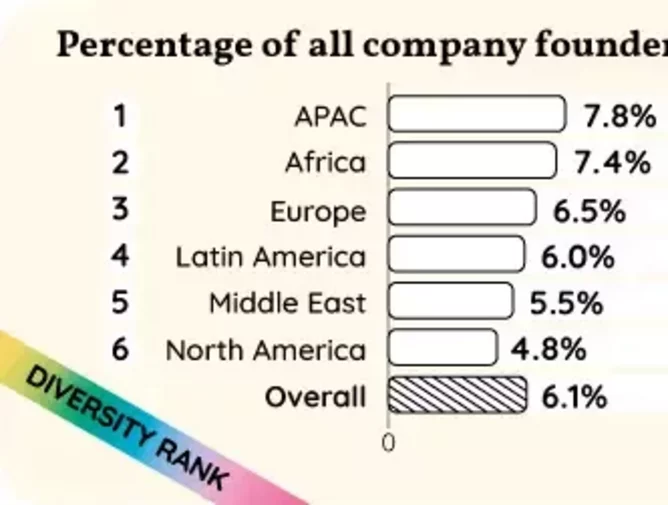 Obtaining true diversity is about more than corporate statements of intent, and it's also a responsibility that goes way beyond the four walls of the HR office. Building an inclusive culture where, for example, questions are taken seriously no matter from whom or where they come from in the company takes commitment and leadership by leaders.  
As Annette Evans, Vice President, People and Culture, of UK-based Global Processing Services (GPS), one of only 65 firms in the FDR1000 index of 1000 best performing fintech firms with a woman CEO, remarked: "I think the listening forum was essential to getting to the bottom of where some of the key areas for development are."
***
About the author: Simon Hardie is CEO and co-founder of findexable, the owner of the Fintech Diversity Radar – a scorecard and global index of diversity in fintech firms.