Financial Services (FinServ)
BIS and MAS publish blueprint for cross-border payment idea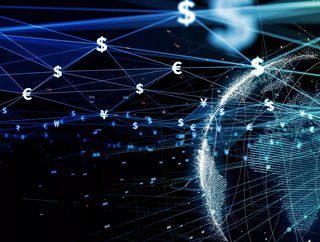 The Bank for International Settlements and the Monetary Authority of Singapore have published a blueprint for real-time payment systems across borders
The Bank for International Settlements and the Monetary Authority of Singapore (MAS) has published a proposed blueprint for the multilateral linking of domestic real-time payment systems across borders.
The blueprint, titled Project Nexus, outlines how countries can fully integrate their retail payment systems onto a single cross-border network, allowing customers to make cross-border transfers instantly and securely via their mobile phones or internet devices. 
The Nexus blueprint was developed through consultation with multiple central banks and financial institutions across the globe. It builds on the bilateral linkage between Singapore's PayNow and Thailand's PromptPay, launched in April 2021, and benefits from the experience of the National Payments Corporation of India's (NPCI) development and operation of the Unified Payments Interface (UPI) system.
The Nexus blueprint comprises two main elements: 
Nexus Gateways

, to be developed and implemented by the operators of participating countries' national payment systems, will serve to coordinate compliance, foreign exchange conversion, message translation and the sequencing of payments among all participants. These gateways will be predicated on a common set of technical standards, functionalities and operational guidelines set out within the proposal. 
An overarching

Nexus Scheme

that sets out the governance framework and rulebook for participating retail payment systems, banks and payment service providers to coordinate and effect cross-border payments through the network. 
"To achieve significant cost-reduction in cross-border payment transfers, enhancements must be made on two fronts: direct connectivity between domestic faster payment systems, and frictionless foreign exchange on shared common wholesale settlement infrastructures. The BIS Innovation Hub Singapore Centre is working on both. The Nexus project maps out a much-needed set of standards to achieve seamless cross-border payment systems connectivity." said Sopnendu Mohanty, Chief FinTech Officer, MAS.
How do cross-border payments work?
Cross-border payments are currency transactions between people or businesses that are in different countries. The sender will choose a front-end provider, such as a bank or a money transfer operator (e.g. Transferwise), to initiate the payment. The receiver then receives the payment via the medium specified by the sender. Traditionally, cross-border payments flow via the correspondent banking network (CBN) which most front-end providers use to settle the payment. But, in recent years, new back-end networks emerged to optimise cross-border payments and enable interoperability between payment methods and provide senders with more possibilities to reach the receiver.
The increased international mobility of goods, services, capital, and people have contributed to the growing economic importance of cross-border payments. The value of cross-border payments is estimated to increase from almost $150 trillion in 2017 to over $250 trillion by 2027, equating to a rise of over $100 trillion in just 10 years.