Financial Services (FinServ)
Atom bank and Plaid streamline loan processes for SMEs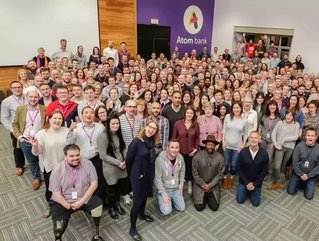 Leading UK neobank Atom and Open Finance platform Plaid have united in a bid to streamline the loan application process for SMEs...
Utilising open banking services, the duo will aim to make loan applications for small-medium enterprises (SMEs) faster and more efficient. They will initially work on Atom's Coronavirus Business Interruption Loan Scheme () and non-CBILS applications.
The partnership's success is anticipated to be a combination of Atom's banking data and 's ability to connect with other financial institutions quickly and securely, thus allowing for faster results. In addition, Atom will use Plaid's 'Payment Initiation' capabilities for faster fee payments after the initial decision and underwriting process has been completed.
Taking the frustration out of banking
Both parties' goal is apparently the attainment of instantaneous financial decisions, where customer needs can be processed and met in near real-time. 
Banking, particularly in the current environment, needs to become more customer-centric, as Edward Twiddy, Chief Customer Officer at Atom bank, , "We always want to make things simple and easy for our customers and take away the hassle and frustration. 
"We've tripled the business lending on our balance sheet in the last 12 months while making big improvements to our propositions and services, and with partners such as Plaid on side we are on a really strong trajectory for continued growth in the years ahead."
Keith Grose, Head of International at Plaid, added that proof of Open Banking's ability to serve SMEs is at hand: 
"When Open Banking first took shape, SMEs were largely ignored. Now three years in, we're finally seeing innovative services emerge, like Atom, that solve their unique financial needs- and in an economic climate where they face bigger obstacles than ever before."
Plaid's place in the market
Last month, a was shut down by the US Department of Justice on the grounds that it would have stymied market competition and led to reduced choice and value.
Although it was a significant blow, Visa remained adamant that the merger, if successful, would have unlocked greater innovation for developers, financial institutions and consumers. At any rate, the two companies do not plan to cease working together.
It certainly can't be denied that Plaid's popularity and position in the market has made significant gains; the company claims to have grown its customer base 60% over the last year, and its stance on facilitating fintech innovation has granted it preferred partner status. This development with Atom is the newest example.
Photo: Atom bank's team
Image credit: Atom