Financial Services (FinServ)
Is Apollo plan to save Greensill on the brink of collapse?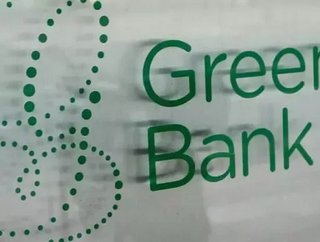 The administration fall-out of Greensill Capital's demise could see thousands out of work as Liberty Steel's biggest financial backer goes to bust...
The US private equity firm Apollo has revealed its plans to save from administration are on the verge of collapse.
Apollo made a US$59.5m cash offer for Greensill Capital's IT systems and intellectual property after the fintech company filed for administration on March 8th. 
But the equity firm has now halted talks to acquire parts of Greensill following an escalating stand-off with a critical technology provider to the once high-flying supply chain finance group, the reported.
If the offer by Apollo is saved, it would potentially rescue the jobs of up to 500 UK Greensill employees. But a collapsed deal would reveal Greensill's reliance on technology partners, despite the firm selling itself as one with a reputation for AI and ML excellence.  
Greensill Capital downfall
The London-based fintech Greensill Capital specialised in the provision of supply financing and related services. It was also Liberty Steel's biggest financial backer.
According to reports, Greensill filed for administration citing "severe financial distress" after being unable to pay back a $140m Credit Suisse loan following defaults from GFG Alliance - one of the fintech's key customers.
The demise of Greensill Capital looks set to threaten hundreds of jobs at GFG Alliance's subsidiary, Liberty Steel, despite the firm thriving globally and enjoying a 13-year high in steel prices.
However, GFG Alliance's chairman CEO, Sanjeev Gupta, warned his UK steel business was in serious trouble following the collapse of Greensill, the company's largest loan provider.
Further job losses
Gupta attempted to allay fears by insisting that Liberty Steel has enough funding for the near future and measures are being put in place to salvage the struggling UK steel business. But he also said that demand for his company's products has fallen by 60% as a result of the COVID-19 pandemic because of the aerospace industry downturn.  
However, if GFG Alliance were to go bust, tens of thousands of jobs in engineering and steel would be at risk across an estimated 30 countries, including Australia, France, the UK and the UK.
In the UK alone, Liberty Steel is the third-largest steel producer and employs an estimated 5,000 people in steel production, engineering and manufacturing.
The loss of the Liberty Steel sites would be devastating to the British steel industry as they are also among the last plants in the UK to produce raw metal.
Greensill insurance row
Reports suggest that Greensill was plunged into crisis following its main insurer's refusal to renew a $4.6bn contract. The company filed for insolvency after losing insurance coverage for its debt repackaging business, stating in a court filing that its biggest client, GFG Alliance, had started to default on its debts.
Credit Suisse then froze $10bn in funds to the fintech, causing the demise of the company.
Adding further fuel to the fire, the Japanese insurance provider, Tokio Marine said the loss of Greensill's insurance policies, which were the main cause of the collapse, may not have been valid. Investors are also pressuring the company to reveal details regarding its exposure to Greensill Capital.
However, Tokio Marine issued a statement saying its exposure to the stricken fintech was not severe enough to cause a change in its guidance for the financial year.
Reports say the move follows legal action against Tokio Marine last week when it was sued in a failed attempt by Greensill to provide an extension of two policies covering the $4.6bn in working capital facilities.
Downing Street intervention
Yesterday, Downing Street looked set to intervene in the matter as unions pressured government ministers to take an active role in preventing job losses and to keep Liberty Steel's UK sites operational.
GFG Alliance's Stocksbridge plant manufactures aerospace parts, while the Rotherham site produces steel used in the car and rail industry. Another factory in Hartlepool makes pipes supplying the offshore oil industry.
Sanjeev Gupta also owns Scotland's only aluminium smelter and is working on several hydroelectric contracts.
A statement released by Downing Street said news that thousands of jobs could be at risk was 'very worrying'. Boris Johnson's official spokesman said, "We continue to follow developments closely."
Meanwhile, Greensill Capital issued a public statement via its website saying, "Joint administrators are in continued discussion with an interested party in relation to the purchase of certain Greensill assets. As these remain ongoing, it would be inappropriate to comment at this time."