Financial Services (FinServ)
Amber Group Valued at US$1bn in $100m Funding Round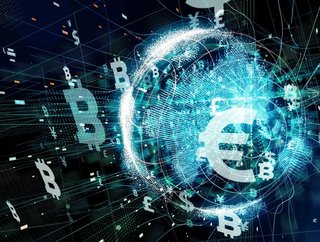 Amber Group has raised $100m in a fresh funding round led by China Renaissance bank, valuing the start-up at $1bn
Amber Group, a cryptocurrency financial services firm, has raised US$100m in a Series B funding round at a pre-money valuation of $1bn.
The funding round was led by Chinese investment firm China Renaissance, and other participants in the Series B include Tiger Brokers, Tiger Global Management, Arena Holdings, Tru Arrow Partners, Sky9 Capital, DCM Ventures and Gobi Partners. Existing investors Pantera Capital, Coinbase Ventures and Blockchain.com also joined in.
Michael Wu, co-founder and CEO of Amber Group said in a statement that the funding would be used to "expand global operations to meet client demand and develop market solutions for the world's leading crypto investors and companies."
"We've had record months over the past quarter across both client flow and on-exchange market-making volumes," Wu said in a press release. "Our cumulative trading volumes have doubled from $250 billion since the beginning of the year to over $500 billion."
Cryptocurrencies are becoming increasingly popular, with many people investing, although not everyone seems to know what they are investing in. Using survey data collected from 750 investors earlier this year, Cardify found that only 16.9% of investors who have bought crypto "fully understand" the value and potential of cryptocurrency, while 33.5% of buyers have either zero knowledge about the space or would call their level of understanding "emerging."
Who is Amber Group?
Amber Group is a global crypto finance service provider with a presence in Hong Kong, Taipei, Seoul, and Vancouver. Founded in 2017, Amber Group services over 500 institutional clients and has cumulatively traded over $330 billion across 100+ electronic exchanges, with over $1 billion in assets under management. The company said that its assets under management, or AUM, reached $530 million in 2020, representing a 275% increase from the previous year. 
Instead of being a cryptocurrency exchange that allows users to trade individual digital coins, Amber Group CEO Michael Wu said the company is bringing a "private banking experience to the everyday customer."
Their goal is to optimise investment flexibility, maximise investment returns and deliver long-lasting value for their clients. In 2019, Amber Group raised $28 million in Series A funding led by global crypto heavyweights Paradigm and Pantera Capital, with participation from Polychain Capital, Dragonfly Capital, Blockchain.com, Fenbushi Capital, and Coinbase Ventures.