Financial Services (FinServ)
Amazon to Build Blockchain and Digital Currency Roadmap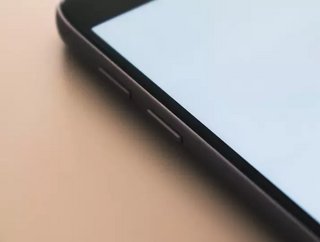 Amazon is looking for a new "Head of Digital Currency and Blockchain" to join its Payment Acceptance team and lead the company's crypto adoption
Amazon, the e-commerce giant and one of the most valuable companies in the world, announced an important vacancy this year. The company has posted a job ad for a new 'Head of Digital Currency and Blockchain' to join its Payment Acceptance and Customer Experience team. The new hire will work in an exciting environment constantly changing with emerging technologies. This role will be an important position at Amazon as it aims to spearhead crypto acceptance while also integrating blockchain technology into its various platforms.
This employment offer is looking for "an experienced product leader to develop Amazon's Digital Currency and Blockchain strategy and product roadmap" who will have the following responsibilities; "You will leverage your domain expertise in Blockchain, Distributed Ledger, Central Bank Digital Currencies and Cryptocurrency to develop the case for the capabilities which should be developed, drive overall vision and product strategy, and gain leadership buy-in and investment for new capabilities." The job ad also reveals the company's intentions for building a wider range of cryptocurrency-related products and services.
This move is following increased competition from other giants such as Meta (formerly known as Facebook) recruiting their own team of experts to create a "metaverse", which in addition to being a simulated 3-D environment is a "blockchain concept" according to an article on CoinDesk. Furthermore, Google has formed a recent partnership with Bakkt, opening the way for crypto acceptance into its Google Pay app. With Amazon on board, the tech industry may see more companies join them by implementing these exciting fintech initiatives across various sectors and industry channels, making it easier for customers to purchase goods and services using cryptocurrencies.
What is blockchain technology?
Blockchain is the technology that enables bitcoin, but over time other industries have begun using it for their own purposes - which has resulted in its evolution into a number of different technologies such as smart contracts and decentralised apps (dApps) or decentralised finance (DeFi). People can use these digital assets just like currency because they're portable, durable, divisible and fast.
Blockchain may also help businesses reduce costs by eliminating third-party intermediaries involved in transactions while increasing speed and security due to the decentralised nature of blockchain networks (imagine having all information about your company on one secure ledger accessible only through an authorized key). But these benefits do not come without challenges: primarily, scalability issues remain with current implementations still in their infancy.
What are cryptocurrencies?
Cryptocurrencies are digital currencies that operate on a decentralised peer-to-peer network, meaning transactions take place between users, often without an intermediary. People can use cryptocurrencies to make payments anonymously and in most cases securely in the same way people might transfer money globally using PayPal or their bank accounts.
Crypto is also not governed by any central authority, which means it cannot be controlled by one country's monetary policy (in the case of fiat currency), giving power back to consumers through these decentralised networks instead of banks or other financial institutions who have traditionally held this control over finance systems. Digital tokens work with blockchain technology because it provides secure storage for cryptocurrency owners' information, including how much they own - all verified through a public ledger of past transactions.
What does this mean for Amazon and fintech?
The company never ceases to amaze with its innovative ideas, and this job ad is an indication of its commitment to cryptocurrency innovation. As a result, it may see the industry attracting more investment opportunities in the future, which will enable blockchain developers to build even better products for mass adoption.
Blockchain and cryptocurrencies are still in the very early stages, and there is room for further improvement in user convenience. There are many great opportunities to build and grow easy-to-use products and services. The role of the personnel will be to focus on both blockchain and cryptocurrency, from conception to delivery. 
This drive is not the first time Amazon has shown interest in blockchain technology. The company also posted a number of ads seeking cryptocurrency and blockchain experts in the past, looking to create an internal team of experts on such projects. It is still unclear what exactly Amazon will do with cryptocurrencies. Still, with all these low-key movements towards digital assets, there are high chances for something big to come soon.