Financial Services (FinServ)
Al Fardan Exchange and Thunes partner for instant payments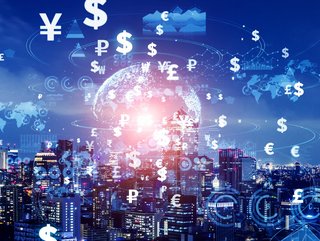 Al Fardan Exchange, a currency exchange company in the UAE has announced a strategic partnership with Thunes, a global cross-border payments provider
One of the largest money transfer and currency exchange firms in the United Arab Emirates (UAE), Al Fardan Exchange, has partnered with Thunes, a global leader in cross-border payments, enabling Al Fardan Exchange customers to make seamless payments to 87 countries.
UAE residents will now be able to send money directly through Al Fardan Exchange's 75+ physical branches across the UAE. Through this partnership, Al Fardan Exchange's business and retail customers can make instant payments directly not just to bank accounts, but also mobile wallets and cash pickup points in their home countries, enabling recipients to receive money in their local currency.
Hasan Fardan Al Fardan, CEO at Al Fardan Exchange says, "We are thrilled to partner with Thunes, a globally renowned institution that powers payments for the world's fastest-growing businesses. As a customer-centric organisation, we are always focused on providing seamless end-to-end experiences for our customers.
This collaboration with Thunes will further digitise our payment services and help boost our business growth strategy."
Boosting payments for companies
Thunes is a B2B company that powers payments for the world's fastest-growing businesses. It currently supports 79 currencies, enables payments to 126 countries, and helps to accept 285+ payment methods. Thunes is headquartered in Singapore with regional offices in London, Paris, Shanghai, New York, Dubai, and Nairobi.
In 2021, the total population in UAE was 9.99 million, and of that, 8.84 million were expatriates. According to World Bank data, UAE was the second most significant source country for remittances in 2020, after the United States. The top five remittance recipients were India, China, Mexico, the Philippines and Egypt.
"I am delighted that Al Fardan Exchange has placed their trust in Thunes' global network. Al Fardan Exchange is a top-tier player and one of the most respected remittance and money exchange companies in the region, so this is an important partnership for us. The ability to make instant payments is becoming more and more critical in the current environment, and we hope that our technology will make a difference and help people feel more connected with their families," says Simon Nelson, SVP for MENA at Thunes.