Financial Services (FinServ)
Is Africa the next big hub for fintech?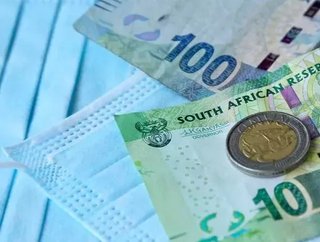 Reports suggest Africa is one of the most exciting emerging fintech markets since China...
Economies around the world are suffering as a result of the pandemic, and Africa is no exception to that rule. Predictions by the suggest that African economies will contract by 4.4% in 2021 as a direct result of COVID-19.
Despite this, fintech looks set to take off in this swiftly emerging market, and reports suggest the sector will be critical to the recovery process of numerous African countries.
The most positive sign that Africa will enjoy a boost in fintech, is the implementation of the African Continental Free Trade Agreement , which was completed last month. Despite the pandemic, national economic development strategies that encourage economic growth and job creation, have remained ongoing.
Many African countries have also accelerated their digital transformation and telecom giants are building new networks, and streamlining existing facilities to speed up connectivity and improve internet and wireless services.
Fintech leaders in Africa
In early 2020, figures showed that VC funding for African fintech startups had risen by 51% with funding being generated for virtual banking projects, consumer credit checks and finance apps. Later in the year, reports announced more growth, as new fintechs raised almost $350 million during the first quarter of 2020.
South Africa led the way with $112m in investments, followed by Nigeria, which raised $74m, Kenya at $62m and Egypt at $51m.
Fintech has the highest penetration in South Africa, with 94% of individuals having regular access to the internet. 67% of South Africans have a bank account and mobile phone penetration is over 100 for every 100 people.
Meanwhile, Branch, a Nigerian mobile lending app, raised $260m in funding and has facilitated $350m in loans to date. A recent report by McKinsey also highlighted that fintech investments in Nigeria have grown by 197% over the past three years, with the majority of investment coming from outside the country.
Innovation is also being tried and tested in Angola after the country launched its first . The project is being driven by a collaborative innovation consultancy Beta-i, to help the Banco Nacional de Angola to create an experimental regulatory environment for fintech.
The most developed nation digitally is currently Egypt, which implemented the Egypt Vision 2030 - a national agenda launched in February 2016 by the Egyptian Government and unveiled by the Egyptian president, Abdel-Fattah Al-Sisi. One of the eight goals is a mandate to expand fintech services throughout the country.
One of the first triumphs has been a new banking law that occupies the fintech space and regulates the Central Bank of Egypt as well as the banking sector as a whole.
Fintech incentives
Fintechs are launching incentives to encourage the development of the industry. The Ecobank Group, headquartered in Lome, Togo, launched The in 2017, which identifies and partners fintechs that are mature enough to scale. EcoBank then provides them with support and access to its 33 African markets so they can expand. The challenge is open to all Fintechs on the African continent.
In 2020, Ukheshe Payment, a microtransaction platform, and Solutions Growth Factor Technologies - a fintech company that provides trade financing solutions for small businesses came first and second respectively.
Despite the challenges emerging markets face when developing a new industry, the potential for fintech to be a force for good is widespread
Recently, the World Bank reported that the 55 member nations of the African Union have a combined population of more than 1.3bn people, who have the potential to generate a gross domestic product (GDP) of $3.4tn.
Currently, bureaucracy causes a massive backlog of processing - and slows down African governments abilities to facilitate trade between countries. The introduction of fintech, which streamlines, simplifies and speeds up processes, looks set to change that in the next few years.
Additional benefits led by the AfCFTA will see an increase in Africa's exports by an estimated $560bn, mainly from manufacturing sectors. The boost in trade will continue to hasten the growth of fintech.