Financial Services (FinServ)
Affirm launches an IPO and fights against hidden fees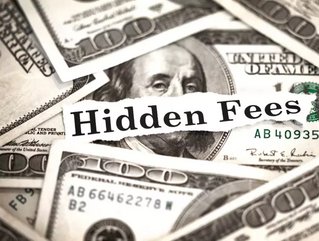 This week has seen a combination of big announcements from fintech unicorn Affirm, which has both filed an IPO and started a campaign against hidden fee...
This week has seen a combination of big announcements from fintech unicorn , which has both filed an and started a hidden fees.
Headquartered in San Francisco, California, the company acts as a point of sale (POS) loan provider that addresses the inherent problems of incumbent credit card providers, namely late fees, compound interest and penalties. 
Instead, Affirm offers customers a more transparent, flexible and fair method. "We're here to improve lives," said Max Levchin, CEO and Founder (also one of the original founders of PayPal). "If that means more work for us, or that we make less money, we will always take the more difficult path in favor of treating people better."
'No Gotchas'
Affirm's dedicated campaign against hidden fees - '' - is taking the form of a contest, with US$1m of prize money up for grabs (100 prizes of $10k each). To enter, participants must simply submit a real world example of amusing fineprint. 
"Traditional financial institutions rake in billions of dollars in profits each year from late and hidden fees at the expense of consumers," commented Greg Fisher, Chief Marketing Officer.
"These fees can cause people to fall into spiraling debt, which is why Affirm is committed to never surprising people by charging hidden or late fees. We hope this campaign will raise awareness of the 'gotchas' hidden in fine print and help people avoid debt, especially around the holidays."
Another fintech IPO
With the company's revenue reportedly this fiscal year from $264m to $509.5m, it has become the latest example of a prominent fintech launching a bid to go public. 
The IPO, which will be handled by Morgan Stanley, Goldman Sachs, and Allen & Company, has been filed with a target of $100m. 
Although a smaller offering compared to other examples in 2020 such as , , or Ant Group (which was subsequently ), this update from Affirm, as well as the promising progress shown by the scrutiny of its financials, provides further encouragement that fintech has not only survived 2020 but will thrive beyond it.