Financial Services (FinServ)
Adyen profits beat forecasts with 65% jump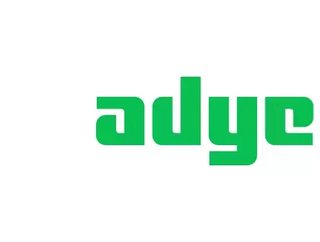 Adyen, the company that helps to process payments for Netflix, Facebook and Uber, beat market expectations with a 65% jump in first-half core profit
Adyen, a payments platform for many leading companies, has beat market expectations with a 65% jump in first-half core profit, citing higher volumes and strong growth in North America.
The Dutch company has offices across the world and helps to process payments for Netflix, Facebook, and Uber. It reported adjusted earnings before interest, taxes, depreciation, and amortisation (EBITDA) of €272 million, for the six months ended June 30. The company's net revenue also rose 46% from the same period last year to €445 million. This surpassed an analysts forecast of €425 million.
It also confirmed its medium-term compound annual growth rate targets at a rate of around 25-30%.
The pandemic accelerating customer changes 

Total Adyen volumes were up 67% to €216 billion euros from a year earlier, this was due to higher volumes in existing customers, such as McDonald's, it said. 
"We are solidly executing our strategy in a space that is consistently buoyed by macroeconomic trends ... many of which were accelerated by COVID-19," Adyen said in a statement, citing the shift toward online retail and the declining use of physical cash.
A few months back, Adyen announced the launch of Planet, the company's latest addition to its Impact product suite. It allows Adyen's merchants to offer their shoppers the opportunity to offset the carbon footprint of their purchases at the end of the checkout process.
The pandemic has also driven a change, likely to be lasting, in the way consumers collect the goods they buy as well as how they pay for them.
"Ordering ahead, curbside pick-up, and in-store purchases with self-service checkouts will continue to be part of our everyday reality," said Adyen, which also helps vendors handle payments in stores and online.
Expanding partnerships with Just Eat
Just Eat Takeaway.com, an Amsterdam-based food delivery giant, has launched Takeaway Pay Card in collaboration with Adyen.  Adyen's solution enables Just Eat Takeaway.com to issue pre-funded cards to employees for meal expenses.
"With a shift to hybrid workplaces and return to offices, Takeaway Pay accelerates its trajectory to empower employees' every food moment. No matter if employees are at home, on-the-go for commutes, on a business trip or for regular outdoor team lunches, Takeaway Pay is the benefit that serves corporations' employees with the most holistic food benefits." says Imad Qutob, Director Corporate Solutions at Just Eat Takeaway.com.
"We're thrilled to see more use cases of our issuing solution being implemented," says Kamran Zaki, COO of Adyen.