Financial Services (FinServ)
Acclimating to the work from home environment
By Bleakley Financial Group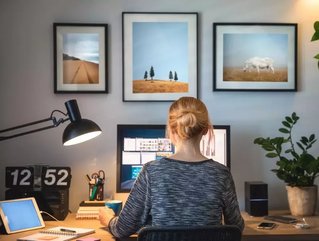 Bleakley Financial Group explains how it overcame the challenges of COVID-19 home working and the lessons it learned along the way...
It's been a little over a year since the world came to a halt with the COVID-19 pandemic. Lockdowns resulted in businesses having to change how they function on a day to day basis to remain operational. While many industries were forced to shut their doors completely, those that were lucky to stay open, had to quickly adapt to the new reality of the 'work from home' environment.  
Due to the economic uncertainty, those in the wealth management and financial planning space had to transform on the fly to continue providing their clients with the level of service they had grown accustomed to while navigating the added stress and logistical challenges of the pandemic. Like many firms in the financial services industry, Bleakley Financial needed to meet these expectations and remain a fully operational firm.  
Bleakley Financial is a boutique financial planning and investment advisory firm based out of Fairfield, NJ with offices across 12 states – servicing over US$7.5bn in client brokerage and advisory assets.  
In spite of all the challenges COVID brought, we felt confident in our ability to address client concerns and what steps the firm needed to take in order to make it through this unprecedented time in their lives. Our process has been refined over 30 years with a central goal of having a financial plan in place for our clients – that is designed to prepare for even the most unforeseen events. Looking back a year later, we now see that our major concern was could our team of 50 advisors and over 100 employees operate efficiently on a day to day basis while working under quarantine restrictions. The big question was did we make the necessary technology enhancements to our platform to be able to weather this storm?
Back in 2019, Bleakley initiated several simultaneous projects to enhance our technology infrastructure with an emphasis on system integration to improve our service offering for advisors and their staff. At the time, we had no unified method to share and store important operational information at a firm level. We lacked the ability to build out robust training or provide access to important resources and have them easily accessible from anywhere in an organized manner. We did not have an efficient client database that could automate most of our services and house the information in a way that made sense specifically to our business. All client documents were stored locally and were not easily accessible if a team member wasn't physically located in the office. The options we did have available at the time lacked the necessary integration with other platform solutions to allow advisors to run their business with maximum efficiency.  
With these concerns in mind, we undertook a number of projects to provide the tools our advisors needed to be successful including the build-out of an internal firm intranet, converted to a new Client Relationship Management (CRM) system, and added a cloud-based storage solution to our platform. These three improvements became critical in our ability to remain fully operational during a time when many businesses, regardless of industry, struggled to maintain their pre-COVID efficiency. While these enhancements improved the effectiveness of our advisor teams at the time they were implemented, we had no idea on how impactful they would be when we were hit with the complications COVID would bring in early March of 2020.
Once we began to work from home, the firm intranet enabled our advisors and staff to easily access our multiple applications, access resources to service for their clients and provide in-depth training for new employees.  
While many firms were faced with hard decisions and headcount reductions, we increased our staff with full-time employees and interns throughout 2020, despite the pandemic. Having a robust training platform to bring them up to speed with our processes and systems was critical in getting them off to a good start in their roles while not being in the actual office. All this information was accessible web-based, eliminating the need for VPN which can become slow and inefficient with such high levels of usage. Next, our goal was to improve our CRM and cloud-based storage solutions.
Find out more about Bleakley Financial Group by visiting its website