Financial Services (FinServ)
Accelar launch Nature Finance Impact Hub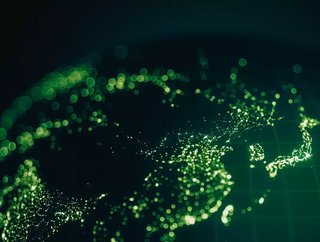 Accelar help clients navigate the risks associated with the mainstream adoption of a net-zero carbon pathway and improved climate resilience
Accelar, a strategy & sustainability consultancy helping clients to accelerate towards net-zero carbon & clean growth, has launched a Nature Finance Impact Hub. 
The hub seeks to drive market confidence in nature-positive projects, by isolating their financial and environmental benefits.
A purpose-driven company, they exist to help accelerate the clean growth transition. Accelar does this by providing advisory and solutions around green finance, natural capital, decarbonisation, climate resilience, and the circular economy.
Providing solutions for a greener future 
The consultancy's new hub will address the shortage of comparable data around the performance of nature-positive projects, by facilitating access to benchmarks and data from existing projects - leveraging comparable financial and environmental metrics.
"The Impact Hub quantifies how innovative, nature-positive projects can deliver return on investment alongside significant benefits for biodiversity, decarbonisation, water management and eco-tourism," comments Accelar's co-founder, Chris Fry. "We hope that this will contribute to a snowball effect, encouraging investment in nature to expand rapidly in the future."
The financial industry is responsible for doing its part towards net-zero
Banks' financing and investment expertise are critical to delivering large-scale sustainable infrastructure projects that are needed to support economic growth.  
Recent reports have revealed the investment gap to secure key nature-related outcomes in the UK and globally. The Finance Gap for UK Nature report, for instance, estimates that between £44 billion and £97 billion private investment will be required - in addition to public sector funding - over the next 10 years for the UK to meet its net zero goals.
The Prince of Wales' Financial Services Task Force (FSTF)1 launches a Net Zero Practitioner's Guide2 to help the banking industry adopt a consistent and transparent approach to supporting clients' transition to net zero and deliver real economy emission reduction.
Accelar is a signatory of the Pledge to Net Zero, the UK environmental sector's commitment to science-based targets to meet UK's 2050 net-zero target and publicly report progress each year.  Accelar is also a member of Forest Carbon's carbon club, through which we support the planting of 100 trees in UK woodland each year.  This scheme is certified by the Woodland Carbon Code.