Financial Services (FinServ)
A CEO's perspective: MatchMove's acquisition of Shopmatic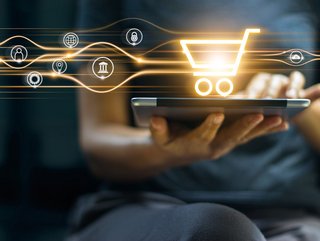 MatchMove recently acquired e-commerce specialist Shopmatic in a US$200mn deal, to grow its capabilities
MatchMove's acquisition of Singapore-based ecommerce firm, Shopmatic, is making waves throughout Southeast Asia and further globally. In this interview, the CEOs of both firms discuss the recent acquisition, the integration of embedded finance and ecommerce, and how it's set to transform the fintech space in the near future.
What is the background behind MatchMove and Shopmatic?
Shailesh Naik, CEO of MatchMove: Today, 60% of people in Southeast Asia are unbanked. People typically don't want a bank account or to take credit, and would prefer to handle cash, yet in the digital world we live in, having a 16-digit card number is the best way to make purchases online.
At MatchMove, we decided to take this gap in the market and move into what is now called banking-as-a-service (BaaS) or embedded finance. We took the opportunity six years ago and are now one of Asia's leading BaaS organisations. Our customers are all B2B and include various global companies who want to embed finance into their systems, ranging over different sectors.

Over the prior four years, before we pivoted from B2B entertainment to embedded finance, we grew to 300 million monthly active users, but we identified that people were having difficulty paying in underdeveloped markets, unlike developed markets such as the US and Europe. In Southeast Asia, there is only 3% credit card penetration, whereas credit cards are the simplest way to pay online within the US, Europe, Japan and various other regions. With this gap in the market, we were forced to integrate with local payment options and so we started looking to banking organisations to see if they could provide us with the technology to embed into our platform. For various structural reasons, we determined that they could not then, and would not be able to help for a long time. Hence we decided to pivot and build what we were looking for and solve for the bigger challenge of making people's digital lives easier by having ready access to safe and secure financial services.

We are solving the movement of digital money, which is a particular pain point as many organisations still need to digitise. While this is simple for large corporations, SMEs are the real engines and powerhouses of any economy by providing employment and selling directly to fulfil the needs of large brands, which is where Shopmatic comes in.

Anurag Avula, CEO of Shopmatic: We started Shopmatic shortly after MatchMove in 2014 - coming from working within the Asia Pacific region for PayPal, we saw a huge gap in emerging markets throughout Asia, which essentially meant that 85% of the transactions in our part of the world came through social commerce, conversational commerce or marketplaces. At the time, there wasn't a solution that was catering to the local market requirements in Southeast Asia. While various ecommerce platforms were well established in the US, we were trying to build a solution that caters to markets like India, Southeast Asia, Thailand, Vietnam and Indonesia, where about two thirds of the world's population resides. We're very clearly a solution created to help SMEs, individual entrepreneurs and micro enterprises set up their business.
Over the past six or seven years, we've powered approximately one million businesses within these regions, helping them set up their online stores, as well as on marketplaces such as Amazon. We integrate payments into our ecosystem for anyone who wants to sell online.
What does the payments space currently look like?

Naik: Southeast Asia is currently experiencing mass internet adoption due to two factors, the falling cost of data and the falling cost of a smartphone. While users can use their phones to connect and speak to each other, they aren't using it to move money. They have cash in their pocket but run into problems when they need to buy a low-cost budget airline ticket or send money back home urgently. They're not benefitting from the services that are available in developed markets, but now there are solutions. Mobile payment services such as WeChat, AliPay or Venmo exist, but don't tackle the problem of sending money abroad head-on, due to security issues and regulation.
At MatchMove, we're enabling the infrastructure so that neo-banks can come on board, build a brand market and reach the consumer directly, and as a result, we now have operations across all of Asia, using the same core platform to encourage financial inclusion. We take care of regulations, security, data and meet all the global standards so that banks and governments trust us to provide the services in those countries.
We're not fighting banks, but in many cases enabling them to move even faster into their consumer segments.

How will the combination of MatchMove and Shopmatic be beneficial for payments infrastructure?

Avula: Payments infrastructure is not democratised today, so access to finance is difficult, particularly for those wanting to reach customers from a long distance. Therefore, this deal with MatchMove makes sense for us because it will allow Shopmatic to become a neo-bank and provide banking capabilities with Southeast Asia.
Naik: Many SMEs are currently integrating into supply chains, which is exciting as it allows us to address ecommerce supply chain financing. Through the combination of our platforms, we're already beginning to expand and execute alongside large global brands. The acquisition therefore allows for SMEs to digitise so they can sell online and once they're part of a supply chain we can also connect them to larger brands and service large multinational supply chains to enable the movement of goods, data and money.

What are your plans following the acquisition?

Naik: We will continue in our direct markets where there's just a pure need for fintech or a pure need for ecommerce. However, we are already fielding some exciting opportunities, having tested in various markets, and seeing mid to large SMEs expressing interest in the acquisition.

We're also working with numerous organisations who want to digitise so that we can offer them financial services. Many are looking to add more financial services such as insurance and neo-banking and we are working to provide this using a very simple model – the number of users and a percentage of transactions.

Are you looking for additional acquisition opportunities?

Naik: When we combined both fintech and ecommerce, we identified two gaps, the biggest one being for fintech which is regulation. We're currently seeing a number of smaller competitors appearing in countries where it's harder to raise capital due to this regulation. It's more complicated getting the cachet that Singapore or Hong Kong has, and so we're quite keen to join forces. Acquiring these firms can also allow us to achieve local presence and licenses. We're currently looking within Southeast Asia, but also Central Europe and Latin America for acquisition opportunities. We're also heavily focused on growth within the ecommerce space and how our players would fit.

Why can't incumbents do what you're doing?

Avula: There's no reason why they can't, although many find it hard to adapt to do this, particularly for larger players. We can adapt to developing markets because we've been trained – we're currently covering 13 countries within Southeast Asia, 13 different jurisdictions and 13 languages. Many companies shy away from that level of complexity. Another disadvantage comes from the fact that we already have a head start, with five years' experience, meaning that incumbents may lack the experience and understanding that we have.

Naik: Another factor is the regulatory environment. Getting regulatory approval in Southeast Asia or India is a difficult process and is time consuming. Our acquisition is beneficial because Shopmatic doesn't have any regulatory challenges, and so when teamed up with MatchMove, this gave us a huge strategic advantage over the other players in the market.

Synergies between ecommerce platforms in fintech seem to be an emerging trend. What do you think is driving the convergence of the two sectors?

Naik: The idea of any segment merging with fintech is a natural phenomenon. Why is ecommerce merging with fintech more exciting than ride-hailing apps using Google Pay or Apple Pay? Because we are B2B, we can actually empower brands to digitise faster and the speed at which we can move differentiates us from others. By following through with financial services, we can help the local economy, but also keep more of the economy moving on our platforms. Companies such as Amazon have introduced payments and financial services, showing that it's an inevitable trend.

Avula: We are enablers in both fintech and ecommerce and we want to be a part of the transaction to democratise for people. Through combining fintech and ecommerce, we'll be able to touch most of what an SME does on a day-to-day basis, which is why I think that synergy is so powerful. The combination will allow us to naturally fit into an SME behavioural journey on a day-to-day basis, which is why so many customers have provided positive feedback and investors have shown their interest, making this synergy the perfect way to drive innovation even further.