Financial Services (FinServ)
67% of millennials choose Bitcoin over gold, says deVere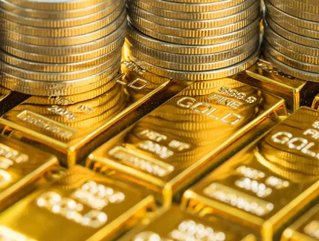 Financial consultant deVere Group's latest survey indicates that the majority of millennials now consider Bitcoin a safer investment than gold...
Financial consultant latest survey indicates that the majority of millennials now consider Bitcoin a safer investment than gold.
Using a sample of over 700 millennial clients from around the world, 67% responded that the popular cryptocurrency, which reached a trading peak of US$19,864 last week, its highest ever, has supplanted the historically valuable metal in their estimations.
The answer, speculates deVere Group CEO and Founder Nigel Green, could be indicative of a significant generational shift, "our world is becoming increasingly tech-driven and cryptocurrencies are, of course, digital by their very nature."
Seeking alternatives
It may seem extreme to posit that gold, which has acted as a store of value for over , could be replaced by a digital equivalent marked by a history of price .
However, Green considers the eroding faith in fiat currencies as a result of central bank inflation to be a root cause. Global crises like the COVID-19 pandemic only serve to exacerbate this problem on a more pervasive level. 
"If you are flooding the market with extra money, then in fact you are devaluing traditional currencies – and this, and the threat of inflation, are legitimate concerns to a growing number of investors, who are seeking alternatives."
Bitcoin, much like gold, is a finite resource with a pre-set limit on the amount in circulation at any one time. Combined with its decentralised and digital nature, the cryptocurrency, despite its flaws, does bring constancy where fiat currencies seemingly do not.
Gaining influence
It should be noted that cryptocurrencies are also gaining favour with some and leading financial services companies. 
On 2 December, Visa its partnership with Circle Internet Financial on 'US Dollar Coin' (USDC), an Ethereum-based digital currency. 
Also, Mastercard it had invested in a "massive trove" of cryptocurrency patents to 'get ahead of the game' of Central Bank Digital Currencies (CBDC), which it projects will become a real possibility. 
Long-term interest from these two parties appears to suggest that cryptocurrencies are only expected to gain prominence over time. Indeed, as Green notes, in a year which saw great financial turbulence, Bitcoin's ability to nevertheless grow in value by 170% is surely indicative of something with long-lasting appeal.
"Bitcoin has been around a little more than a decade, but already accounts for more than three per cent of gold's $9trn market cap.
"As the world continues to shift towards tech and as millennials become a more dominant part of the world economy, we should expect Bitcoin to also take an increasingly influential role in financial markets, especially in regard to being a 'recession-proof' asset."