Financial Services (FinServ)
10 Reasons Why Fintech's Great for the Future of Franchising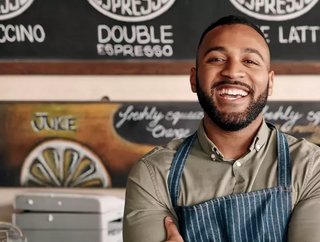 Exploring ways fintech can improve franchising, from offering better security using biometrics to improving user experience through contactless payments
A new franchise landscape has emerged for merchants, business owners and customers in the past 18 months. All franchising businesses, from small regional operators to global international chains, have had to adapt swiftly to online payments, home delivery and social distancing in response to the measures implemented to deal with the COVID-19 pandemic. 
The changes and the resulting technologies have now become integral in the sector and are likely to last in the "new normal". In this article, I will list ten such examples of technological innovations that fintechs can and should play a significant role to better the franchising model in the future, to benefit both merchants and their customers. 
Contactless payments
Consumer behaviour has undergone a dramatic transformation during the pandemic, as customers switched to online orders and, moreover, now fully embraced a digital lifestyle. 
There are a number of technological innovations that will help franchisee business owners and merchants adapt to these changes through intensifying their digital capabilities.
For example, mobile apps dedicated to payments solutions such as Apple Pay and Google Pay enable one-click mobile loyalty subscriptions which bypass the need for plastic cards or for merchants to have individual apps by deploying the loyalty card directly to a customer's digital wallet and receive the benefits of what they may be entitled to as a loyal customer, for example, discounts.
Scan to pay
Another interesting example of technology hugely beneficial to franchisee businesses is scan to pay. Developed originally for the retail industry, the payment model can help companies meet social distancing measures, making it especially relevant to the hospitality sector.
For example, quick service restaurant (QSR) consumers can now benefit from self-service scan to pay, allowing them to bypass the need to interact with staff entirely by using a QR code to log in to the store's digital system. Barcodes can then be used to scan each item before paying.
The technology can also take the form of at-table scan&pay, enabling customers to scan their tables to make orders that fintech providers can bring to them. 
Several propositions exist on the market to support strong use cases, in particular for QSR, through third-party apps such as Tabbed Out, Cover, Dash, and LyfPay, wallets or in your app. 
Central reporting on transaction volumes and SLA 
Some solutions designed by fintechs deliver a centralised hub of data for a franchise chain. The benefits are numerous for vendors by total visibility at a central level.
For instance, these provide insight into the vendor's transactions, pay-outs, terminals and performance. They facilitate the creation of financial analyses using different filters. Such solutions enable 24/7 access to all cashless payments in the last 12 months. 
Own risk 
Another feature made available by fintechs enables franchising professionals to accept electronic payments should their payment terminal not be connected to the payment system. This technology allows merchants to continue to transact business even in case of unexpected downtimes. 
Omnichannel capabilities
Integral omnichannel capabilities in the modern payments ecosystem deliver a consistent and reliable solution by connecting the dots between a customer's online and in-store ordering. This capability will further improve customer experience, facilitating tokenised payments and reward cards to their accounts across all platforms.
Such features make an omnichannel solution a must-have for both international franchise chains and regional restaurant chains, making it possible to book online through an app and find the closest franchisee available to pick up the goods.
The pandemic has further demonstrated such need – being able to book online and pick up in-store -hence the need for a consistent and reliable payment solution.  
Third-party apps for delivery
In order to maintain some level of sales and income generation throughout the pandemic, many franchise chains have also adopted some third-party delivery apps, such as Just East and Deliveroo.
The subsequent dependency on these apps for taking orders, processing payments and arranging deliveries is likely to be a challenge for franchises, particularly in the long run.
Adopting this technology results in having to share part of the profits with a third party. Businesses also can't take payments directly – everything has to be processed by an intermediary, which could cause issues and add an extra layer of complexity to a company's payment infrastructure.
Some brands may struggle to integrate all aspects of their business with new digital systems- for instance; some gaps remain in integrating loyalty programs. Starbucks, for example, has a digital version of its loyalty card but does not allow customers who order on Uber Eats or Just Eat to collect rewards.
Despite these challenges, merchants and business owners should bear in mind that third-party delivery apps have been widely accepted by the public, thereby enabling access to a high number of customers. An increase in sales becomes a realistic objective should the integration be appropriately made. 
Loyalty programs
All major QSR brands have released digital versions of their bespoke loyalty cards. It is worth noting that other eat-in franchise chains have done the same, such as Nando's. 
Merging these loyalty programs with payments allows for a better customer experience and is another facility that fintechs can provide to franchise businesses. 
Then tap and connect is a solution where the terminal will push loyalty cards to all people paying with their Apple or Google Pay. Such an offering will push the loyalty card into the user wallet.
Each time users will pay with their mobile, they will be identified, and merchants will be able to push rewards they might deserve.
Subscription
The concept is to offer a subscription service to customers. Once they have registered, they will no longer be required to engage in a daily checkout, thereby considerably diminishing contact between staff and other customers. 
This technology comes with other benefits to franchise professionals as it increases loyalty and favours upsell opportunities. 
Two examples of chains having adopted digital subscriptions are Panera Bread (USA) in 2020 and Burger King in early 2019.
Dynamic Currency Conversion
This feature is handy for customers travelling abroad. It entails converting the transaction amount in the merchant's currency to the currency used in the statements received by the cardholder from the card issuer.
Facial recognition
Facial biometric authentication is one of the most common payment-related innovations. The technology enables seamless guest payments on drive-through chains and is an initiative CaliBurger has rolled out since 2020.
Customers first smile at AI-enabled self-ordering kiosks to log into the loyalty programmes. They can then place an order using a touchpad and smile again in order to confirm and pay for their order. Kiosks allow companies to keep track of consumers' preferences and habits, thereby offering products based on previous purchases. 
***
About the author: Lee Jones, Managing Director Northern Europe, GSV at Worldline
Lee is the Managing Director Northern Europe for Worldline and, alongside his team, has an unparalleled track record of helping organisations deliver a reliable, secure and fuss-free checkout experience. 
Having held a variety of leadership roles with market-leading technology companies over a 20-year period, Lee is passionate about driving solutions that deliver real value to his customers.    
Leading Worldline into new markets, where the introduction of cashless payments is just starting to emerge while supporting existing customers in their ambition to meet and exceed shopper expectations, is something that highly interests Lee.  Lee is proud of the trust customers have placed in Worldline and his team. Being able to help organisations reduce the cost, complexity and burden of PCI while assuring their revenues and enabling them to increase their customer satisfaction scores is at the heart of Worldline's strategy.