Financial Services (FinServ)
Kimberley Waldron on Fintech Brand Building and Inspiration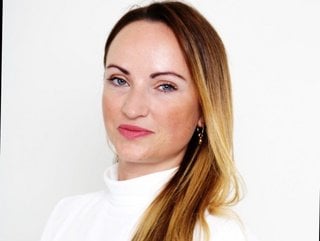 As part of our 'Women in Fintech' series, we spoke to the MD of Skyparlour, Kimberley Waldron, who has seen the industry develop and hit the mainstream
After launching and heading up the award-winning, London-based PR agency Skyparlour, which specialises in brand building and supporting the fintech industry, Kimberley Waldron has seen her fair share of startups flourish and grow. Here, she tells us what attracted her to the industry, why it's her passion, and what the future holds.
Tell us about your role in Fintech- what does it involve - and how did you get there?
I'm one of the co-founders of SkyParlour PR, alongside my business partner, Angela Yore. We first met at a company called Payzone in 2008 and have worked together ever since.
For over 12 years, we've been delivering strategic PR campaigns for some of the leading Fintech businesses around the globe. Much like the industry, we're always looking to refine and adapt our service. So, almost two years ago, we decided to restructure the business in a way that better suited the life cycle of a Fintech company.
That's why we created three new divisions; 'Started', which deals with early-stage Fintechs from seed to Series C, 'Scale', which looks at slightly later stage businesses that are scaling up or out, and 'Consult', a division that focusses on strategic projects, such as crisis communications and lobbying campaigns.
Alongside my day-job as Manging Director of SkyParlour's 'Started' division, I'm lucky enough to be involved with some great organisations, which also serve the Fintech sector, including chairing the Fintech Committee for Pro Manchester, hosting the 'Future of Banking' podcast and working alongside important industry figures, like Marcel van Oost, in an advisory capacity.


What attracted you to finance - and the sector you are currently in?
My journey in Fintech has been really exciting. After moving from the creative agency world to a product marketing position in-house at Payzone in 2008, I've never looked back! Payments is where my relationship with Fintech first started and it's an area that still makes up a huge part of our customer base, as well as the news headlines!
When we first started SkyParlour, we really thought we had something valuable to offer. Our core mission, which remains to this day, is to be the world's most influential Fintech communications consulting firm. By doing this, we hope to inspire the broader Fintech industry to thrive, thus improving the lives of people around the globe.
What's your biggest achievement to date in the sector?
So far, it would have to be the recognition that we have received from the broader Fintech community regarding the important role we have played in helping our clients to navigate important business life events. We're here to help our clients through funding rounds, international growth, new product launches, talent acquisitions and will even help them to try and positively influence regulatory decisions.
However, in the last two years, I'm particularly proud of the proposition that we have developed, which is specifically tailored to the most exciting start-ups in the Fintech space. Working with earlier-stage Fintech businesses is a real passion of mine, so being able to do this with even more focus has hopefully had a positive impact.
On a personal level, working in Fintech has helped to open a huge world of possibilities and opportunities for me. I'm very proud of the 30+ strong team that I and Angela have built at SkyParlour, as well as the roster of international clients we manage. What's more, I take pride in knowing we've achieved all this while staying fully independent and owner-managed.

If you weren't in fintech, what industry would you have chosen to work in, and why?
Tough question! If I wasn't on my current career path, then I'd probably be working in either law, the film industry, or sports. At least those were the areas I was most interested in before I had heard of Fintech of course!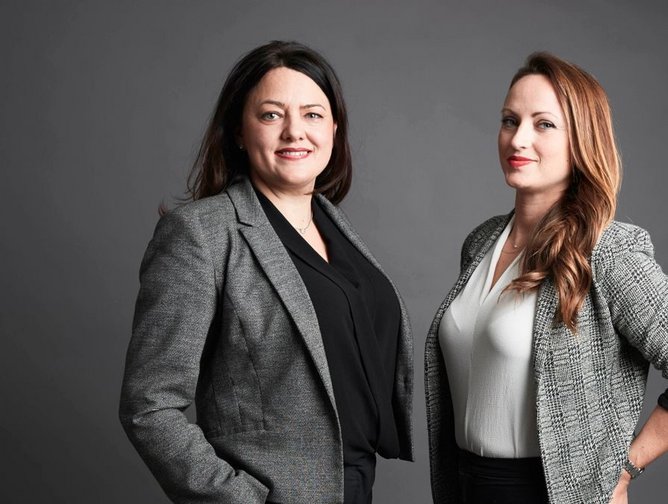 Kimberly Waldren, right, with her business partner Angela Yore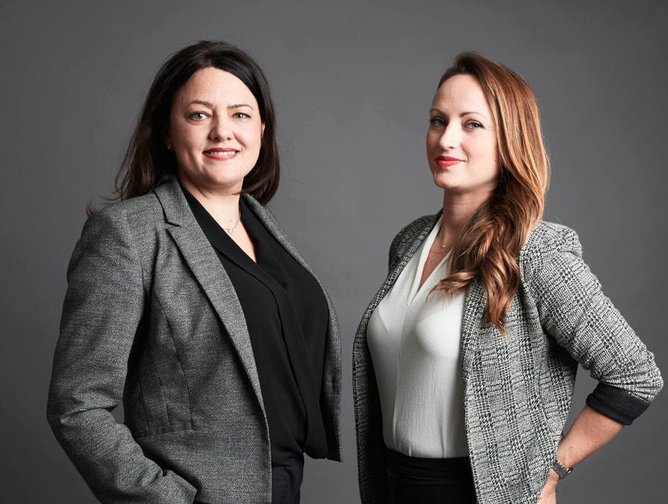 Is diversity a problem in the fintech space - and if so, what should we be doing about it?
I think diversity is an issue that affects many different sectors in many different ways.
In general, Fintech is well-positioned to tackle issues relating to diversity head-on, given it's an industry that touches all communities and directly impacts all facets of society.
You could also argue that as a sector, Fintech is already quite self-aware when it comes to diversity issues and is transparent regarding its ambitions to improve its performance in this area. To this end, there are multiple groups focused on promoting diversity within Fintech, which are committed to supporting change.
But, as with anything, change can take longer than many of us hope. However, I think continued open dialogue, self-consciously cultivating a set of industry values ​​based on respect, and running from an unbiased agenda will help.
How do you see fintech developing over the next five years, with a particular reference to your specialty?
I have said this before, but although it might feel like a distant future, we're now closer to 2050 than we are to 1990. services over the next 30 years. In my mind, it won't be long before this plays a major role in our everyday lives.
In practice, I imagine that marketing and financial services may soon become intrinsically linked. These services could be embedded and instinctively tailored to you and your needs, using artificial intelligence systems that analyze your behaviours. I'm not sure if that thought excites me or terrifies me, but it's certainly a distinct possibility.
As a public relations agency dedicated to the Fintech space, we see first-hand the rapid rate of advancement within the sector, which often outpaces regulatory oversight. Therefore, it will be fascinating to see if national governments look to curb this growth as time moves on, especially if it begins to threaten legacy financial institutions.

What inspires you in fintech today?
It might sound obvious, but it's the Fintech businesses that we get to work with on a daily basis. We get to watch the entrepreneurship, passion, innovation, and self-awareness of an industry that is trying to improve the world first-hand, which is a real privilege.
That, coupled with a still-growing sense of community across the international Fintech space is very motivating. Take 'Money2020 Europe' for example, which is back in full force for 2022 and has the entire industry already looking forward to it. Of course, everyone loves a good expo or conference, but I think it's the fact that it's a real opportunity to reconvene in-person as a sector, which is causing the buzz!