Zilch CEO Philip Belamant on Startup to Double-Unicorn Story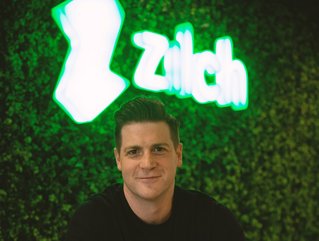 From launch day to double-unicorn in just 14 months, Zilch has taken the marketplace by storm. CEO Philip Belamant tells us how they did it
The Buy Now Pay Later boom has revolutionised online payments in the ecommerce sector. Credit card payment giants are feeling the pinch as disrupters skyrocket in customer popularity by offering flexible payment terms and 0% APR fees over a number of installments, all easily arranged in a few clicks at the point of sale.
Zilch is one company that is reaping the benefits of the revolution. The innovative startup, which has gone from launch to double unicorn in just over a year, enables customers to pay just 25% of the item purchase price, and then spreads the cost of the bill across six installments with zero interest. Zilch also runs a "soft" credit check to verify customer details and to check 'creditworthiness'. This process doesn't impact on credit scores and isn't visible to others on a credit record.
We caught up with Zilch CEO, Philip Belamant to find out just how his team achieved such an impressive valuation in such a short space of time.
When and how did your company become a unicorn? Describe the journey
The journey of taking your business idea from launch to double-unicorn in 14 months, and finding out you've become the fastest growing company out of Europe - ever - is a phenomenal process to personally witness. One thing that made it more valuable for me - than words can easily describe - was having the ability to share the journey with incredible people and build it with a team I trust. And we've sincerely only just got started! But the real story of how we got here is one for history books - quite literally as the business was born during a pandemic.
All my professional life, I've created technology based businesses that create a positive change in society and as with a lot of things, when the solution looks easy, it's often not the case. Our journey has had its fair share of ups and downs. For example, we launched our first funding round just prior to COVID and as a result had a well known VC renegue on a term sheet leaving us to continue funding the business ourselves.
This meant that alongside the trauma of COVID and financing stripped away from our grasp at the final second, Zilch almost never existed. With the market plummeting, trust at rock bottom and investors all at home with their families, the first ray of light came from the UK government. They did a huge amount to support UK startups during this time and we were excited to learn about the Future Fund. This would see the government match equity funding 1 for 1. After initial excitement - as this would provide us access to much needed funding - we quickly realised that we would not qualify given that we had raised some equity on convertible notes. Another disappointment and right back to the drawing board.
The six months post the VC pulling out gave us the room we needed to really build out our product offering. With this great momentum my co-founder (Sean O'Connor) and I, went back out to market, made over 250 calls via Zoom and raised our Series A. Right in the middle of COVID, travel restrictions and multiple lockdowns, we did this all without meeting a single investor in person. This really assisted in our rollout. We then did a strategic deal with Goldman Sachs and received the FCA consumer credit licence we'd been trying hard for, alongside all the drama of fundraising. All this built incredible momentum. Such that we leveraged the traction and demand to raise our second round of funding in quick succession as the business was growing at 50% MoM.
In January 2020 we had 20,000 customers, January 2021 - 200,000 and by January 2022 - 2,200,000. A challenge rarely spoken of was that we had to scale our team from 20 to over 250 people all the while dealing with millions of transactions and tens of thousands of customer support tickets. All of which comes with tough operational challenges. It's been a ride - and that's the shorter version of the story.
Funding is a competitive space. How did you stand out from the crowd for investors?
It might sound obvious but the key to standing out is building a product that solves an existing real-world problem. My mission with Zilch was to provide people with the most ubiquitous and empowering way to pay for anything, anywhere.
Thinking back, what stood out to investors was the clear, transparent and customer-centric credit alternative we designed. The fact that we were prudently creating it with regulators [the FCA] to ensure consumer protection and financial health existed from the start was very attractive to them. Also our model demonstrated we were utilising sophisticated Open Banking Technology and soft credit checks; Zilch uses its real-time view and understanding of consumers' affordability to give accurate recommendations of what they can afford to borrow.
Zilch was built with financial health at its core, which is why we worked so hard with the FCA to secure a consumer credit licence. Today, by partnering with the leading global CRA, Experian, we are continuing to transform the way affordability is assessed which is the key to us delivering financial inclusion to all.
When we say we are a customer-first business that means we looked at challenges consumers faced in the market, how payments could be more valuable and designed our services from the ground up to meet consumer demand.
First generation BNPL providers rely on retailers and payments at the checkout, meaning they are competing against each other for merchant partnerships. Moreover, the traditional BNPL model can create direct conflicts of interest between merchants, point of sale finance providers and what is in the best interests of consumers. The customer journey is completely fragmented, leaving consumers to flick between apps and quickly finding themselves balancing multiple repayment timelines with different BNPL providers.
By building Zilch we solved these pain points. Our unique over-the-top platform means Zilch is merchant agnostic and creates value for the customer first and foremost, which then in turn brings value to the retailers - not the other way around. That's how to attract investors - build a product that taps unmet demand in the market with a solution that prioritises the end consumer's best interests. Numbers count.
Finally, it goes without saying that having built successful businesses in the past, certainly helps to build credibility - and we have great numbers. We also chose to move away from VC funding and build our initial rounds with strategic high networth individuals and family office funding after which we began bringing in more traditional institutions. This allowed us to build the business without giving up control or focus and raise when we didn't need to.
What were the main challenges you faced in scaling the company in the current marketplace?
Technology has a habit of always rapidly developing before regulation turns up, so two examples would be how to pioneer responsibility in a yet-to-be-regulated sector, and how we managed hiring hundreds of talented people during a global pandemic.
The regulatory landscape of fintech and scrutiny of BNPL has swelled in the wake of Zilch becoming one of the first BNPL providers to get an FCA Consumer Credit Licence when we launched. Since that time, a multitude of pressures have been placed on the industry to increase affordability checks and prioritise consumers' financial health after it was
found some operators had been charging customers late fees and interest, which has rightly accelerated calls for FCA regulation. At Zilch, we've never had to charge a customer a late fee. The need for the FCA to regulate will be compounded by the cost of living crisis - meaning all BNPL companies need to demonstrate responsible lending. Zilch continues to pioneer the space with the aim of gaining a 360 degree view of a customer's affordability at any given time. An example of this is in our recently announced partnership with Experian, who add over 750 million records from over 600 of the largest sources every month in the UK alone.
Zilch will connect the comprehensive database of insights into what its 2 million plus customers can afford to responsibly spend and pay back. It's one of many technology alignments that we are leveraging to overcome original challenges we foresaw as we scaled in order to create the most comprehensive view of a customer. The aim and outcome being to ensure performance is fed back to industry partners allowing others in the space to take the same high standard of responsible decisions when lending also.
Hiring is always challenging and COVID made that even more so. Attracting great people is one virtue I've always had. In the early days it's tough. But as we have built momentum, I must say this has become easier. Coordinating the day to day, all working on Zoom remotely and keeping morale up while we were building something the market had never seen was always going to be tough. Especially when one would traditionally expect to rely on office culture and social interaction to get through the busy times. We are very happy to be back to our hybrid model, which allows us to perpetuate culture and also enjoy a greater family/at-home/work balance. We're now focused on providing our people with the most comprehensive employment packages to ensure they love where they work, have enormous pride and can thrive.
What would you do differently if you knew then, what you know now?
Things happen for a reason and interestingly, a lot of what seemed very painful at the time of forming the business in 2018 has turned out to work in our favour today. So it's tough to answer this question. Ultimately we've spent a great deal of time building a phenomenal team and culture and this has been the single biggest contributor to our success to date.
I will say, getting it right when you're building a unique product inherently involves iteration. Putting the customer first, as we have at Zilch, is a necessary variable to balance what works best to help customers spend responsibly within a world-class payments app. As with the current challenges facing the BNPL industry, there is also the added question of context and how to balance fast-growth within a regulatory environment that is only now catching up. But facts and reviews always help inspire myself and my talented team to keep working hard and deliver an empowering product customers love the freedom of and can't wait to use wherever they go. Furthermore, what I know now is, having the most highly rated product of its kind says so much as to why we continue to witness incredible customer growth and utilisation.