Worldline and BRIDGE: introducing modern transport ecommerce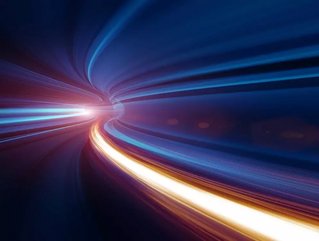 Two payments and transactions services companies - Worldline and BRIDGE - have partnered to accelerate the potential of mobility-as-a-service (MaaS...
Two payments and transactions services companies - and - have partnered to accelerate the potential of mobility-as-a-service (MaaS).
Specifically, BRIDGE will be integrating elements of its payment orchestration system into Worldline's ecommerce platform for UK rail.
As consumer experience is continually shaped by exemplars of the digital experience (such as Amazon), these two collaborators are acutely aware that expectations for an equivalent in transport-based ecommerce are growing.
"We recognise the evolution of digital payments is still in its infancy, and set about creating the technologies that merchants need to retain flexibility, stay in control and stay ahead," states BRIDGE on its website.
Collaboration for innovation
Worldline's ecommerce platform features a host of different services, including route planners, reservation systems, accounting, digital payments and more. 
By partnering with BRIDGE, the company hopes to unify its transaction solutions for the travel and transport industry.
"We believe in collaboration for innovation, ensuring that, through our partnerships, we always have the most inventive technologies built into our solutions. 
"Working with BRIDGE's specialist strength in payments integration and control means that we will be quicker in bringing a more agile and resilient payment ecosystem offering to our customers. It aligns with the Worldline vision of payments for a trusted world," commented James Bain, CEO, Worldline UK & Ireland.
Developing MaaS
Central to this development is MaaS; envisioning a world where consumers opt for fast and convenient public transportation services instead of private vehicle ownership, Worldline and BRIDGE are determined to build the tech infrastructure needed to sustain this idea.
According to Brian Coburn, CEO at BRIDGE, the company's technology will add connectivity, resilience and flexibility to Worldline's platform:
"For transport companies and their customers, the ticketing system is so much more than a permit to travel, it's a key part of the customer journey. Given its influence on trust and satisfaction, we see payments as an engine for opportunity and differentiation today and into the future. 
"Through our partnership with Worldline, we look forward to seeing our innovation at work within a world-class transport ecommerce system and showcasing its impact on a frictionless customer experience."