Why one in five customers will choose BNPL this Christmas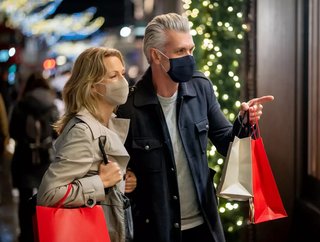 Data suggests customers will be embracing installment payments over credit cards over the festive season to avoid interest rates and spread costs
The UK BNPL platform, Butter, has released data that shows UK customers look set to favour installment payments over credit cards during the festive shopping season. 
Butter's research reveals that 22% of UK consumers surveyed said they will opt to spread the cost of Christmas this year. The majority of respondents also said that spreading the cost of Christmas shopping allowed them to better manage their finances, cushioning the increased spending while also avoiding a bleak, long January. 
BNPL spending boom
The data backs up the recent skyrocketing growth of the BNPL space, which was launched by the payments giant, Klarna, but is now being adopted by a number of major industry players, including Apple, PayPal, Afterpay, and Curve. 
Purchases most likely to be made through BNPL services include food, clothing, technology, home goods, and entertainment, the survey showed. 
Speaking about the research, Timothy Davis, Co-Founder, and CEO of Butter explained, "The older we get, the more we realise Christmas is about spending time with friends and family but for many, it can still be a very costly time of year. Overstretching financially can leave us facing a very long January and so it's hardly surprising that in this day and age, lots of us opt to spread the cost rather than absorb it all during the month of December."
However, pressures around delivering the perfect Christmas can still see some of us overspend and so it's vital that you sit down prior to your festive shopping spree and work out exactly what you can afford and how you are going to cover the cost further down the line. 
He continued, "Knee-jerk purchases can often result in additional charges when using credit cards or other forms of advanced credit and that's the last thing you want to wake up to come the 1st January. The BNPL sector can help in this respect. Not only can you spread the cost of purchases interest-free, but you have far greater control and visibility over your repayment time frame."
BNPL popularity with spenders
The BNPL boom has taken off since the beginning of the pandemic, in part due to the rise in online shopping - but also because it enables shoppers to bypass high-interest rates and charges incurred through the credit card networks. 
Recent research also shows that Generation Z and Millennials are far more likely to make purchases via BNPL schemes because it enables them to use their debit accounts, rather than directly racking up debts with credit card companies. 
The movement is global, and recently, Monzo became one of the first UK banks to roll out a BNPL service for its customer base of five million users.  The scheme can be accessed for online and in-person purchases at any retailer, and secure credit limits of up to £3,000 after an affordability check. 
Challenger Revolut has also confirmed it is developing a BNPL feature for Europe.