Why growth is only beginning for the payments industry
By Stoyan Kenderov, Chief Product Officer, Plastiq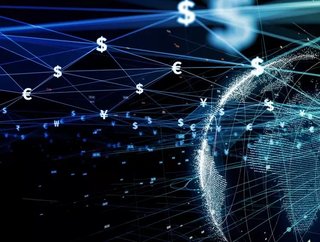 Kenderov discusses why the current investment atmosphere, market size and innovation opportunities will drive payments industry expansion for years...
This is an exciting time for the payments industry. There is a lot of appetite for payments companies and this interest is driving a cycle of investment from all forms of funding like we've never seen before.
Stripe is the latest example, but there are going to be a lot of payments companies taking advantage of the valuations in a market that has a lot of headroom to grow. After all, global credit card payments, both consumer and business, make up only roughly one-tenth of the total consumer-to-business and business-to-business movement of money. That's just about US$15trn out of a global GDP that stands at around $140trn. That means that 90% of goods and services in the world can only be paid with some form of cash, while there is so much more in already issued credit card lines that cannot be utilized for these purchases for one reason or another.
The payment market will continue to grow propelled by several new trends. One of them is that what used to require an archaic checkout experience is now being embedded as an instant payment feature into everything from food delivery and ride-hailing apps to entertainment, travel, wellness, gaming, and education apps to the point that consumers often don't notice the payment at all.
On the B2B side, innovation continues unabated in a world where every business is different. They are large or small, founded with a cutting-edge app or operating for 35 years straight. Some have very high-profit margins, but many compete in commodity markets where profit margins are very thin. Some are comfortable with taking credit card payments, while others can't afford to pay the merchant fee and need to be paid in cash. No single payment solution available today works for them all, and maybe never will.
For many fintech companies, the opportunity lies in being able to hone in on a key area of the market and take the friction out of the payment relationships within.
An example of such a relationship is between a business that wants to tap into its existing credit card lines to expand its working capital during a peak period but faces a vendor who won't take credit cards either because they can't afford the fees or because cash upfront guarantees they still get paid if the order gets cancelled. This is where a fintech solution like Plastiq allows the paying business to use their credit card to make a payment while the vendor still receives the cash without any fees being taken out. 
And that's only one example in a market rich with possibilities for smart, well-funded payment and payment infrastructure companies to eliminate payment friction and capital inefficiencies. Based on the innovation we see today and the sheer size of the transformation that is underway in digital payments, I think it will be many years before the payment companies that raise money today, and the markets they play in, show any signs of weakness.
This article was contributed Stoyan Kenderov, Chief Product Officer, Plastiq