Why diversity is needed in the BNPL space, says humm CEO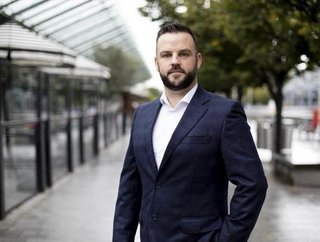 PJ Byrne is the Chief Executive Officer UK & Ireland of humm, a new BNPL startup that is offering a two-tiered lending services to customers
PJ Byrne is the CEO UK and Ireland of humm - a new BNPL startup that finances customers on two levels. Firstly, on items up to $1,000, and then for bigger purchases up to $10,000. The company differentiates itself by not charging the customer interest on the installment payments. Revenue is made on the transparent admin fees and monthly subscription to the service.

Tell us about your role and how you became involved with humm
I've now been at humm for eight years, leading its growth here in the Irish and now UK markets. As humm is an Australian-born company, with a global reach, I'm really excited about bringing our learnings from the Australian credit market to the UK. I'm particularly passionate about ensuring transparent and fair options for consumers to choose from. The UK's Ffintech sector is booming but there are still parts of the market that have yet to meet the expectations of today's consumer so it's a really interesting time to be entering the UK consumer finance space.
How would you define the current lending market in terms of fintech operatives?
Throughout the pandemic, innovation in the fintech sector brought real consumer benefits as people became increasingly reliant on online-based financial services. With the cost-of-living crisis hitting households up and down the country, I think we'll start to see a similar shift in consumer behaviour, with people looking to the consumer credit market to help relieve some of this squeeze on spending.
At the moment, this consumer need is served by a crowded, yet uncompetitive market with unregulated BNPL providers on one side and inflexible high-interest credit options on other. At the moment, it seems that whilst there's continued innovation, it's still not delivering on breadth of choice, particularly where a firm must be regulated – and this is what's needed to really shake up the consumer credit market.
Many experts believe the rise in BNPL is a debt disaster waiting to happen. Is this something you agree/disagree with?
The rise of the BNPL sector is proof of real consumer demand for more flexible credit options. However, there's no doubt that the BNPL sector needs effective regulation and to do more to prove what it's doing to protect consumers – hard credit checks, for instance, should be a must for anyone wishing to take out BNPL credit to ensure transparency and enable effective affordability checks.

One consumer borrowing £60 from one provider is unlikely to lead to significant harm, however it's equally possible for a consumer to have multiple £500 credit limits at various providers and for this to go unreported. At humm, we've been working closely with Government and the regulator to establish what best practice might look like when it comes to consumer protection. The sector obviously has a lot to offer if it's able to address some of these issues, but it'll be far from an overnight fix.
Why is broader competition needed in the credit space – not just another BNPL company targeting the same merchants?
The credit market is like any other market in that the more choice there is for consumers, generally speaking, the better the consumer outcomes. So we need a range of flexible credit options for consumers that mean people can choose what works for them at different stages of their lives. We know for instance, that the credit needs of a 25 year old vs a 40 year old are very different – but at the moment, both are likely to turn to a high-interest high street loan or credit card. If the market were to have a broader range of options, consumers could make an informed decision on which option was right for them, on a case-by-case basis.
Why is humm targeting the big-ticket purchase market?
We want to be able to support our customers for the big life purchases – so kitchen renovations, legal fees, professional qualifications and dental work for instance. We know that these are some of the most common instances where consumers rely on credit, but at the moment can only turn to high-interest loans or payment plans which don't make financial sense. Now that we have FCA approval to lend up to £30,000 for these kind of purchases, we think this is where we can make a real difference.
Tell us how humm is protecting customers
Customer protection is at the heart of our business and we believe we set the industry standard on what this should look like. For instance, we're big believers in making sure our application process is both transparent and incredibly thorough, so we can be certain we're only lending to people who can afford it. This means running hard credit checks on every applicant, as well as a stringent affordability check.
Given the rise of fraudulent credit applications, we also make sure we're using cutting edge fraud management tools such as digital ID checks so we know the person applying for a loan with humm is who they say they are.
What new marketplaces are humm exploring - and what's new on the horizon?
Being FCA approved is a real watershed moment for us as it opens lots of doors in terms of the retailers and e-commerce partners we're able to work with which is really exciting. A big focus for humm's UK offering over the next few months is to build partnerships in the sectors where we know there is consumer demand for responsible, low interest credit – dental, automotive, healthcare and home renovation – all of which are poorly served when it comes to consumer-focused credit options.

We already have two unregulated products in the UK which allows customers to borrow up to £3,000, but I can't wait to see what we're able to do in the big-purchase market.