Web browser Opera to launch innovative fintech startup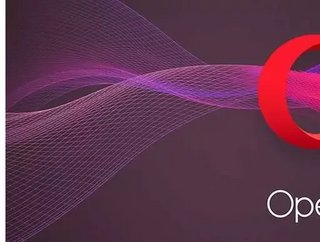 Opera has announced the launch of its European fintech startup called Dify...
The US internet company, Opera, has announced its first foray into the world of fintech enterprise by launching its own startup, called Dify.
Dify, (pronounced Defy), which will be rolled out in Spain first, and then later unveiled in the European marketplace, is an in-browser digital wallet for online shopping and cashback facility. Additional payments and buy-now-pay-later (BNPL) features are set to launch soon.
The service already provides a current account and virtual Mastercard debit card that can be used to make online transactions as well as Google Pay support for offline spending. 
A statement released by Opera, said, "Dify Cashback allows consumers to receive cashback for online purchases through the Opera browser. The earned cashback is paid out to the Dify Wallet, which is available for Android and iOS. We are excited to first launch this in Spain with more European markets coming soon."
As one of the world's leading web browsers, Opera, which was founded in Norway in 1995, has pledged to invest $100m in the online payment solution enterprise over the next few years. The service will enable Opera's 50 million-strong active users in Europe to earn cashback from their online transactions simply and easily.
Opera's investment promise to Dify is the combined total cost of the launch of Dify and two fintech acquisitions which were finalised in 2020.
Fintech opportunities
Initial features on the Dify app will allow consumers to receive e-commerce cashback for purchases made on partner websites accessed through Opera's browser. Currently, partner brands include Sephora, Asos, and Nike. 
, EVP browsers & EEA fintech at Opera, explained, "Every day millions of people shop online and make their payments using the Opera browsers. With Dify, we are making the browser and a superior wallet work better, together, to improve users' shopping experience and also make it financially rewarding".
VP of fintech expansion at Opera, s, said, "Cashback is the driver into what we do next. It's the catalyst to what will come after that, and we've spoken around instant cashback, we've got some ideas around how we could really alter the shopping experience even more, with maybe features like buy-now-pay-later."
According to reports, savings management, investment opportunities, instant cashback and credit, are just some of the offerings that will be made available to Dify customers, via Opera.
Opera's decision to launch a fintech is an innovative approach from the browser. It follows the company's 2020 M&A of the Estonian startup Pocosys - a banking-as-a-service fintech, and Fjord Bank, a Lithuanian fintech. Opera also recently joined the EU's Emerging Payments Association.
"The total size of Opera's investment into Dify is expected to exceed $100m over the next few years, given we scale as expected," confirmed Kolondra. "This includes acquisitions, development cost and our marketing and distribution plans."
The idea of enabling payments and cashback facilities via a browser has not yet been done, but as Opera has a 380 million-strong global user network, the move could well see the practice adopted on a worldwide scale.