Weavr.io. CEO on fintech startup challenges and new tech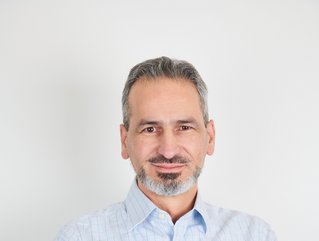 We spoke to Alex Mifsud, co-founder and CEO of Weavr.io - an embedded banking technology solutions company founded in 2018.
Alex Mifsud is the co-founder and CEO of Weavr.io - an embedded banking technology solutions company which was founded in 2018. The fintech offers plug-and-play financial services packages based on the needs of customers then seamlessly embed them into applications. We caught up with him to talk startups, embedded finance solutions and how technology is changing the landscape.
Tell us about your role and your journey to the position. What are the critical elements that led you to it?
I'm co-founder and CEO at Weavr.io, which is the third fintech I have founded. I founded the first one, Entropay, before fintech was fintech and, for me, it was my transition from being a techie to an entrepreneur. I'd like to think that I put a lot of what I learnt into my second business, Ixaris, which grew quickly to become one of the few global players in B2B travel payment - I sold it last year to the global BaaS player Nium. Weavr is in many ways a response to the challenges I encountered at Ixaris when we were delivering B2B payment solutions to multinationals. We picked up on the idea that our customers would be better equipped than a payment provider to create their perfect solution - but only if we gave them easy enough tools to build and run it. That continues to be Weavr's mission today, now focused on enabling any digital application to integrate financial services that can create value for customers.
How challenging is it to create a fintech start-up in the current environment?
In a way, it is much less challenging now than ever – the financial services industry continues to move to open access and there are plenty of investors who are looking to support promising fintechs. However, thanks to this success of fintech so far, cutting through the noise is now a bigger challenge than simply being able to get access to the underlying banking rails to make it happen. It's no longer really possible to simply adapt an established business model (such as retail banking) and create a better user experience (hey presto, a neobank) whether that's B2C or B2B.
What's the biggest mistake start-ups make that prevents success?
Start-ups succeed when they identify and serve better than anyone else a well-defined market segment. A cool idea or a smart idea does not guarantee success. It is essential to obsess with customer validation as early as possible, and also to not assume that the enthusiasm of early adopters means that mainstream take-up will follow. Scaling without continuous validation is the biggest risk start-ups take, and often it's entirely within their control to avoid it. At Weavr, when we launched and secured our first customers we spent many hours understanding how we are helping them achieve what they needed - in this case, integrating financial services into their non-financial applications.
How will the uptake of 5G affect the fintech markets?
Just as the smart phone put a supercomputer in everyone's pocket, 5G is enabling richer interactive experiences everywhere (where there's coverage) such as augmented reality and connected devices. This will offer new settings and new experiences within which financial services will need to be adapted - one example being the connected car. We can imagine a 5G-enabled car to be a great platform for selling financial services, from enabling fuel, tolls and parking payments, in-car orders for food and other goods and services, and ways to buy content for their kids while travelling. In addition, imagine all the contextual lending and insurance opportunities that can be provided within the context of a 5G-enabled car. At Weavr, we're tremendously excited by the potential of such applications.
What's the single most imperative element to success in building a successful fintech?
Unfortunately, it's not one thing. Apart from the obvious ingredient of finding a need that incumbent financial institutions - be they banks, insurers, payment companies, etc - are not meeting, success depends on a ducks-in-a-row sequence of imperative things: delivering a better experience, keeping on top of risk and compliance, monetising the service to make it financially viable, finding ways of distribution that scale cost-effectively. Miss one link in this chain and you'll fail. It's tough finding the weak link and fixing it, and it's what I spend a lot of time doing in collaboration with my team at Weavr.
Are collaborations/partnerships/MA's becoming more important - and what would your advice be to someone seeking a new partnership in the current market?
Customer expectations are much more stringent now than simply getting excited by a cool banking interface and, therefore, fintechs are having to become much more sophisticated in delivering to customer expectations. It's hard for any one company to do it all and this is driving the need for partnerships, both to deliver comprehensive services - such as lenders teaming up with platforms for freelancers - or to deliver efficient distribution such as specialist money transfer firms like Wise supporting retail banks to offer better options for money transfer. Many established banks are too busy keeping their legacy systems running so partnership with successful fintechs can be a real win-win allowing them to tap into innovation, while offering established distribution channels for fintechs.
Asia seems to be leading the start-up fintech industry globally. Why is that?
Every region has its own unique flavour of fintech. For instance, while in the US and more recently in Europe online retail payments have largely developed around cards, in Asia wallets like Alipay and Grab have become default ways to pay. Often these payment methods are part of superapps which also allow customers to find goods and services to buy, and to get from A to B. This blurs the boundary between fintech and ecommerce and is creating new opportunities that the US and Europe have missed out on due to the separate evolution of ecommerce and retail payment systems.
If you could give your younger self some savvy business advice gained from your current experience level, what would it be and why?
Obsessively focus on understanding customer needs, why they buy your products, and how they get value from them. Nothing matters more. It's easy to get seduced by your great idea and to justify any reason for doing it your way, but customers often find value in seemingly trivial aspects that you may have overlooked. I have made this mistake many times in the past, only to be surprised by which products and features customers valued most. As a result, it took longer and more capital to get the growth the business needed to succeed. I recently discovered that there's a discipline for consistently getting this right - it's called the Jobs To Be Done framework developed by Tony Ulwick.
What can we expect from your start-up over the next few years? Are there any new launches/products on the horizon?
Weavr's mission is to enable any financial service to be integrated into any non-financial application where it can serve customers better. It's easy to describe but hard to do in practice but we're constantly chipping away at it, making it easier for innovators to seamlessly integrate an increasing range of solutions for collecting, borrowing, sending and spending money within many diverse applications. Looking to the next few years, we are building a global business and that means we'll take Plug-and-Play Finance to the US, Asia and seek to raise a Series B to continue our expansion. Ultimately, our vision is to power the global digital economy with Financial Plug-ins.