VizyPay's Frank Pagano on launching a successful startup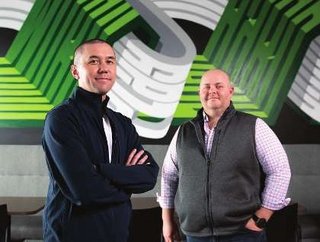 Austin McNab, VizyPay CEO and Frank Pagano, Managing Partner
We caught up with VizyPay's Managing Partner, Frank Pagano, to find out how newcomer, VizyPay, has taken the small business payments market by storm
Frank Pagano is the Managing Partner of VizyPay, a dynamic fintech startup based in Iowa, which specialises in digital payment services for SMEs. Launched in 2017, VizyPay has seen huge demand for its services and in 2021, hit their US$2bn of processed payments target. They are predicted to hit the $4bn mark before the end of 2022.

VizyPay offers an array of innovative payment solutions, including the award-winning Cash Discount Program, which has saved merchants more than $27mn to date and is accessible through the Cash Discount app for Clover and VizyPOS apps.

Earlier this year, VizyPay also unveiled a PAX SmartPOS Terminal placement program for new VizyPOS customers, making robust payments technology available to mom-and-pop shops across America.

We caught up with Pagano to find out more about how VizyPay was launched, what challenges it has overcome - and how startups are still managing to scale in this high-interest and high-inflation marketplace.

Tell us about your start-up - what does it do and why?

At its heart, VizyPay is a payments processing company making proprietary PayTech designed for America's small businesses. We designed our tailored payments solutions to solve the common pain points small businesses face and offer them at an affordable price point. Additionally, our values of culture, transparency and being the voice of small business guide all our decisions. We put our company culture above all else, because we know happy employees will be more invested in doing innovative work at VizyPay. We also believe in radical transparency, including laying out all our prices online. Finally, advocating for small businesses is key to our company because they're the backbone of our economy and community. We believe in enabling entrepreneurs to follow their dreams through helping them keep more of their hard-earned money to invest back into their businesses.

What inspired its launch and is there a story there?

Our CEO Austin Mac Nab started in sales at a young age selling egg rolls door to door to help support his mother and that entrepreneurial spirit lives on at VizyPay. Straight out of high school, he started in payments sales and saw firsthand how smaller businesses' needs are simply not being met by larger companies – to the point where they're being taken advantage of. When he and the founding team started VizyPay, their goal was to change that. He combined his payments and sales experience with my small business experience to truly create and scale simple, powerful tech solutions that help, not hinder America's mom-and-pop shops.

How challenging is it to create a fintech start-up in the current environment?

Every start-up has its own set of challenges but for VizyPay the biggest challenge was being a start-up in the COVID-19 environment. It was a challenge that could not have been predicted and no one had a solution to solve for. We had to adapt and provide forced solutions to our clients because there became an immediate need for them. The positive thing about these challenges is that it causes businesses and partners to be more open to the idea of change. We were able to provide solutions to business owners in a hard time and they were willing to change or at least be open to new ideas.

What's the biggest mistake start-ups make that prevents success?

Focusing solely on money. Businesses too often try and be the right fit for everyone or try and please everyone, but it only hinders their ability to find their own identity. Businesses need to understand that they are not going to be the right fit for everyone and instead of trying to get everyone's business focus on providing your solution for your perfect customer. At the end of the day, profit is what keeps the doors open but if you focus only on profit then your company identity goes out the door.

How will the uptake of 5G affect the fintech markets?

For VizyPay, it will allow us to help better serve our target markets. We focus on providing technology and solutions to small businesses in rural communities and as 5G moves into these markets we can take advantage of this and deploy more robust technology solutions to these small businesses. This helps us provide businesses in these underserved markets with more functionality and capabilities with their technology. Right now we still have to have solutions for dial-up so this is another step closer to providing these businesses with solutions.

What's your take on ESG?

Our biggest investment in ESG is surrounding our DEI initiatives. We heavily prioritize a culture of diversity and inclusion across the company and not just on a leadership level. We hire based on attitude and effort and not what is on a resume. We have a team of over 60% diverse minorities and 30% women which is a unique statistic, especially within the payments space. Also, our mission to help small business owners supports our relationships with local communities not only in Waukee but across the country.

What's the single most imperative element to success in building a successful fintech that you've seen in your journey so far?

Company culture hands down. Our unique hiring practices and efforts to support a positive company culture are they reason we have been successful and the reason we are here today. We do not hire based on resume or experience in the payments space and when you give people opportunities they would not have elsewhere and then provide them the support/tools to succeed they buy in completely. Team members at VizyPay are willing to run through walls for their teammates and our sales partners and we have built a company where no one says, "that is not my job."
Where do you see VizyPay going in the next 12 to 18 months?
Over the next 12 to 18 months our biggest initiatives will be to build out our fintech solutions and expand our sales footprint in rural communities allowing us to help more small businesses. We want to create more fintech solutions and reinforce/add to the ones we have. We would love to create more solutions that simplify the way our merchants accept payments and create a channel where they can see their reporting and dashboards from one spot even if they are accepting payment on the go and at their brick and mortar. We are going to double up on everything revenue, employees and square footage of our space.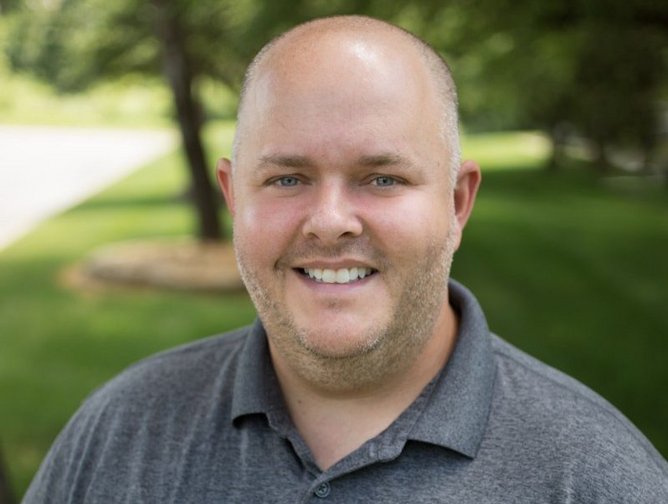 Frank Pagano, Managing Partner at VizyPay