Visa buys payments fintech Currencycloud for US$962mn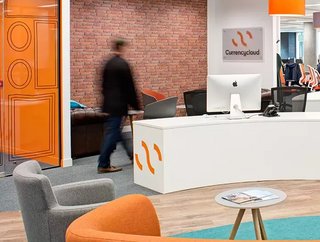 The UK-based fintech Currencycloud has been acquired by Visa following earlier investment funding by the payments giant
Currencycloud, the London-headquartered payments startup, has been acquired by Visa for $962mn.
The acquisition is the second major transaction of 2021 for Visa, which agreed to buy the Swedish fintech Tink for $2.1bn last month.
The success of these acquisitions follows Visa's failed attempt to acquire Plaid, the US-based rival, which was thwarted by US regulators.
Visa has invested heavily in Currencycloud, investing $80mn in the company in 2020. Visa said the amount offered for Currencycloud would be reduced by the outstanding equity it already owns in the fintech.
Currencycloud was founded in 2007 and provides software for banks and fintech companies that require cross-border payment solutions, and its technologies power leading banking apps including Revolut, Starling, and Monzo.
Strategic acquisition for Visa
Reports suggest the move is part of a bigger strategy by Visa and its rival, Mastercard, to become more immersed in fintech as alternative payment methods such as virtual wallets and bank-to-bank transactions boom.
Since news of the acquisition broke in the financial markets, shares in Visa have risen by 0.4%. Visa's stock has risen by 23% over the last 12 months because of the boom in digital payments, fuelled by the pandemic.
Speaking about the acquisition, Colleen Ostrowski, Visa's global treasurer said, "Consumers and businesses increasingly expect transparency, speed and simplicity when making or receiving international payments.
"With our acquisition of Currencycloud, we can support our clients and partners to further reduce the pain points of cross-border payments and develop great user experiences for their customers," she added.
Key points: 
Visa is buying Currencycloud in a deal valuing the British payments start-up at $965mn.

Launched in 2007, Currencycloud provides software for banks and fintech firms to facilitate cross-border payments.

The move is the second major acquisition of the year for Visa, which last month agreed to buy Swedish fintech Tink for $2.1bn