US DoJ probes Visa partnership incentives with top fintechs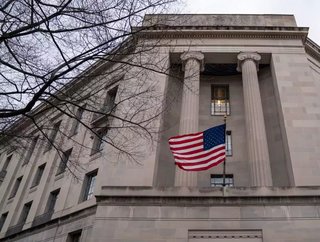 Investigators from the DoJ are examining Visa's financial incentives that were given to Stripe, Square and PayPal, as new fintechs circumvent the network
The US Department of Justice is probing financial incentives offered to leading fintechs by Visa Inc.
Top fintech companies, including PayPal, Stripe, and Square received financial incentives from the biggest card network in the US to push the majority of their payments across its networks. Antitrust investigators are examining the agreements to see if they were designed to prevent the fintechs from exploring other card networks or payment transaction solutions.
Currently, reports suggest there is no conclusive evidence that Visa will be found guilty of wrongdoing by the DoJ. However, it is also unlikely the investigation will end any time soon.  
Ongoing investigations into Visa's incentives
According to a WSJ report, deals of interest to the DoJ involve one in which Visa provided financial incentives to PayPal. Investigators are examining whether the rewards persuaded PayPal to encourage users to make payments through Visa-Visa under pressure from fintech competition
Having held a monopoly for decades on payment networks, Visa and Mastercard are now under pressure from the rise in innovative payment solution fintech companies. Paypal, Stripe and Square have risen rapidly over the past 10 years to become mainstream portals for businesses globally and manage billions of transactions annually.
Currently, fintech companies must pay fees set by Visa to send transactions across its network. But many companies are now using solutions that bypass the major credit and debit card networks, enabling blockchain payments that cut out the middleman in the transactional process.
In an attempt to maintain its hold over the payment marketplace, Visa has lowered its fees and provided incentives for fintechs to favour its network over other, now available technologies. 
Department of Justice intervention for Visa
This is not the first time Visa has been scrutinised by the DoJ. Another investigation into a deal with the Twitter-owned Square Cash App which Visa brokered in 2015, is also underway. The app enables users to send money digitally to others. 
Square was working with networks including Visa (which bought a stake in Square in 2012)  and lesser-known companies to route these transactions, sources say. 
Visa apparently offered to lower fees for Square to send performance payments to the company that would get bigger when Square sent more transactions over Visa. This resulted in Square using Visa for many of its Cash App transactions.
In March, the DoJ opened an investigation following allegations that Visa was embroiled in anticompetitive practices that limited merchants' abilities to route debit card transactions over other, less costly card networks. 
The probe coincided with Visa opting out of a planned $5.3bn purchase of Plaid as a result of a DOJ lawsuit's objections, challenging the purchase on the grounds that it would give Visa a monopoly.
New payment solutions challenging the market
While Visa wrangles with antitrust investigators, up-and-coming fintechs continue to disrupt the payment space. Trilo, the UK-based payments startup, has announced it is partnering with the open banking infrastructure provider Yapily, to help businesses smoothen customer experience and supercharge their growth, by providing the simplest way to pay.
The move has been driven by market demand over businesses and merchants losing out on revenue due to high card interchange and transaction fees charged by Visa, Mastercard, and PayPal, which have all announced a rise in interchange fees in 2021. 
Experts say they're at risk of losing customers if they don't provide smooth checkout services. At a time when payments need to be simple so businesses can recover from the economic crisis, eliminating any inefficiencies that add complexity when it comes to payments is critical.
Hamish Blythe, founder of Trilo, said the fintech's decision to bypass traditional networks has been motivated by better, customer service demands. He explained, "We're building a new ecosystem, leaving cards behind for good, and giving consumers and merchants the simplest, most beautiful experience possible. With Yapily's extensive connection to banks, we have the ability to focus on what we do best - giving our customers a stellar experience.
He added, "Yapily's connectivity and reach across Europe is also supporting our ambitious expansion plans. We're currently based in the UK, but we're planning to expand our services overseas in the next year, and with Yapily, we're one step closer to achieving this goal."