UK FCA bans sale of cryptocurrency to retail customers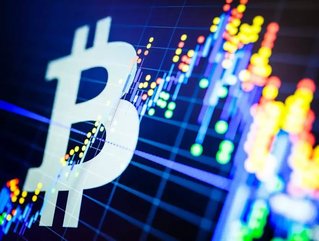 Following an extensive consultation, the UK Financial Conduct Authority (FCA) has banned the sale of crypto assets to retail customers...
Following an extensive consultation, the UK (FCA) has the sale of crypto assets to retail customers.
Having examined investment and value trends, the organisation cited the price volatility, high incidence of market abuse and ties to online crime of popular cryptocurrencies such as Bitcoin, Ether and Ripple. The FCA's complete list of grievances included:
Crypto has no reliable basis for valuation
A general lack of understanding among retail consumers
Overall lack of "need" to invest in such products 
Furthermore, the FCA calculates that banning the marketing, sale and distribution of cryptocurrencies could save approximately £53m, with Sheldon Mills, interim Executive Director of Strategy & Competition, stating: 
"Significant price volatility [...] places retail consumers at a high risk of suffering losses from trading crypto-derivatives.
"This ban reflects how seriously we view the potential harm to retail consumers in these products."
A controversial decision
Due to come into effect on 6 January 2021, the ruling has been a source of controversy for some commentators.
Nigel Green, CEO and Founder of deVere Group, the FCA's decision as "misguided" and betrayed a fundamental misunderstanding regarding cryptocurrencies' place in the modern economy. 
"While the FCA is not stopping people buying Bitcoin or other cryptocurrencies directly, it is banning the sale of products based on their prices.
"The staggering pace of the digitalisation of economies and every aspect of our lives highlights that there will be a growing demand for digital, global, borderless money.
"However, rather than banning, the FCA should be regulating the booming and unstoppable sector."
Indeed, with tech and financial heavyweights like , and exploring the possibilities of cryptoasset management, Green's intimation of the technology's 'inevitable' presence in the modern economy seems well-founded.
However, with both sides of the argument advocating for reform, the FCA's ruling may simply be the impetus for defining more clearly the vision and goals of crypto.