TrueLayer and Wombat partnership offers Payment APIs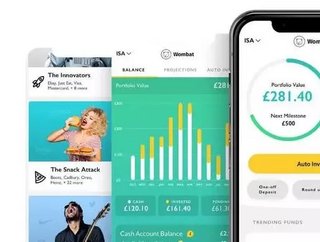 Leading technology company TrueLayer has collaborated with Wombat to implement Payments API...
TrueLayer, the London-based technology startup that builds financial apps for banking and payment solutions, has partnered up with Wombat to provide payment APIs on investment accounts.
SaaS platform uses a toolkit to create specialist consumer and server message block (SMB) apps in payments, personal finance management and online lending.
The collaboration with a swiftly growing startup investment platform that provides a user-friendly and secure interface for both novice and experienced investors, will provide the UK-based fintech with cutting-edge payment APIs for its investment customers.
Wombat Invest Payment APIs
Currently, Wombat's service provides Investment ISAs, fractional share investing for UK and US stocks, and 22 curated Exchange Traded Funds (ETFs). The platform helps investors build a portfolio that reflects their specific interests. Wombat Invest's tools also encourage positive investment habits through 'set-and-forget' features such as monthly automated saving and round-ups.
The new partnership with TrueLayer now provides Wombat's customers with the ability to instantly deposit funds into their investment accounts. According to reports, after just one week of launch, 82% of Wombat's one-off deposits are now being routed through the API payment solution.
API payment benefits
Until now, Wombat customers have traditionally funded their accounts through bank transfers, or cards, which can take days to credit into the investment account. Now with TrueLayer's market-leading Payments API delivering instant, secure deposits, the majority of its customers are funding and building their investment portfolio in a matter of minutes, allowing Wombat to stay ahead of the changing markets.
, explained, "We believe our approach to investing makes us stand out against the competition because we can address a growing demand in the market that has not been attended to by any mobile trading service before, the everyday person who wants to get into investing."
He continued, "The integration of TrueLayer's Payments API aligns perfectly to our ethos of making investing easy, accessible and transparent. It is faster, more secure and gives our customers an enhanced investor experience."
Speaking about the collaboration, , said, "Retail investing is booming, and as more customers look for services that help them save and invest, their expectations are changing. Innovative firms such as Wombat are embracing the benefits of open banking payments to differentiate and drive customer loyalty," added, "Its customers have embraced it, with the majority now making their one-off payments through the open banking option after just one week."
He added, "This doesn't come as a great surprise as we've witnessed a significant uptick in conversion rates with our Payments API, outstripping both card and alternative payment methods."