Tink partners with Novalnet AG for open banking payments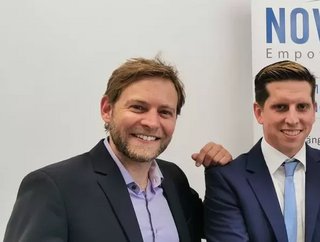 Novalnet AG will collaborate with Tink for the fintech's payment initiation services
The Munich-based fintech Novalnet AG, which was founded in 2007 and is one of Europe's leadingfintech companies, has announced a new partnership with Tink, the Swedish open banking platform currently connected to more than 3,400 European banks.
Novalnet AG delivers payment solutions and fully automated services, from checkout to debt collection. Its solutions are also available worldwide. 
According to reports, the fintech company plans to launch a real-time payments feature for merchants across Europe, to expand its current services and enhance the transaction experience it operates through its platform. 
The new feature, says Novalnet, will revolutionise payments for ecommerce with transactions being credited to merchant's accounts almost instantly. 
Novalnet partnership with Tink
By partnering with Tink for payment initiation services (PIS) technology, Novalnet will take previous region-specific payment methods and offer a new unified digital payments service to its merchants across Europe. 
The fintech's real-time merchant payments feature, which will be launched initially in Germany and the United Kingdom, will then be integrated across other European markets during 2021. 
Speaking about the new collaboration, Emmanuel Kirse, COO of Novalnet, explained, "We expect great things from our strategic partnership with Tink, which is a significant development for both parties. 
"With Tink, Novalnet can offer a new set of open banking-related solutions in Europe. The new opportunities offered by this partnership will help both Tink and Novalnet grow together, along with our merchants." 
Cyrosch Kalateh, Regional Director for the DACH region at Tink said, "Our partnership with Novalnet is a big step for Tink in the German market, and we are excited to work together to bring new, innovative payments services to merchants across Europe."
He added, "At the end of 2020 Tink committed to expanding its payment initiation services from five to 10 markets, fuelled by an €85mn investment round. We are proud to add Germany to this list by announcing we have now fully launched Tink's PIS services in this market."
Image credit: Novalnet AG