SumUp acquires core banking fintech Paysolut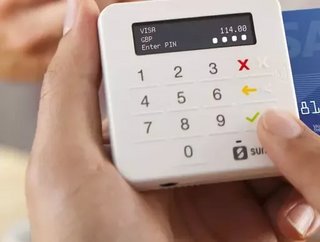 London-based SumUp has worked with Paysolut since early 2019...
The global mobile payments service fintech, SumUp, has acquired the Lithuanian core banking system provider Paysolut for an undisclosed sum, as part of a growth strategy for both companies.
SumUp was founded in 2012 and supplies card terminals which are used by more than three million businesses globally. In 2019, the company also surpassed an annual revenue of €200mn.
Paysolut has been a partner of Paysolut for the past two years. The Baltic startup launched in 2017 in Vilnius and helps make cross-border, P2P, and P2M payments simple, enabling businesses to save money and launch faster by acting as the single vendor for the software, partnerships, and an interim payments institution license.
The acquisition is one of the latest steps in a series of strategic agreements SumUp has entered into to strengthen its product portfolio, including core banking and BaaS proposition, and to penetrate markets driven by small retailers.
In the past 24 months, the company has acquired several startups including Debitoor, Shoplo and Goodtill. In 2019 SumUp was also granted an electronic money institution license by the decision of the Board of the Bank of Lithuania and has invested heavily into growing its presence in Lithuania and its office in Vilnius.
Business as usual for Paysolut
Paysolut's strong portfolio of services which helps fintech companies to save money and launch faster into the financial services market, won't be affected by the acquisition.
According to both parties, Paysolut's daily operations or strategy will remain as they are, and management will maintain operational independence. 
However, SumUp's will support the company, enabling it to expand its team and "offer a new level of quality products" with a more global reach. Spokespersons for SumUp explained that the acquisition of Paysolut will develop better technology-based banking solutions. 
SumUp solutions
The idea for SumUp was conceived in 2011 and realised a year later when investors including American Express, BBVA Ventures and Groupon threw their weight behind the enterprise. Initially, the operation was based in Berlin, later on moving to London. 
SumUp now operates in 32 markets worldwide and serves an estimated three million customers. Paysolut came on board as a partnership company to provide core banking solutions to SumUp's growing network of users.
The company enables businesses of all sizes to receive payments quickly and easily, both in-store and online. Named as Europe's fastest-growing company in the 'Inc. 5000', SumUp has over 7,000 companies joining the platform every day. 
It is hoped the acquisition will enable both companies to create a new level of products and operate at a greater capacity.
Dimitri Gugunava, Tribe Lead – Merchant Bank at SumUp, explained, "The main rationale of the deal is simple and strategy-driven, we want to keep building high-quality technological solutions in banking together. We are extremely happy that we could come to an arrangement with Paysolut and hope together we can create great value for our customers."
The deal will expand the reach and capacity of Paysolut, enabling them to significantly increase their market potential. "The goal of each company is to grow and expand their services and markets," said Vytenis Pavalkis, co-founder, and CEO of Paysolut.
He continued, "Becoming a significant part of a global player like SumUp gives us the opportunity not only to strengthen our products but also to present them to a significantly larger number of customers worldwide. We are happy that solutions created in Lithuania will become more important in the world. This also presents a tremendous opportunity for Paysolut current and future team members to grow and learn together with SumUp."