Stripe launches in the Middle East with rollout in Dubai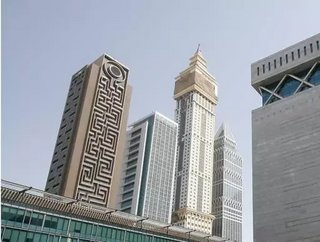 Fintech startup Stripe has made its debut in the Middle East with it's latest sector launch in the UAE...
Stripe, the US's most valuable fintech startup, has launched its services in the Middle East, starting with the UAE.
The Irish-American financial services and software company has duel headquarters in San Francisco, Dublin and California. Recently valued at $95 following a $600m funding round, the payment solutions fintech which provides processing services for e-commerce and m-commerce businesses, chose Dubai as it's launchpad destination in the Middle East.
The UAE has a burgeoning and fast emerging ecommerce marketplace that will welcome the opportunities that Stripe offers in terms of online payment solutions. Lockdown measures worldwide have accelerated the ecommerce market globally, leading to extreme growth for digital services and fintechs like Stripe entering new markets. 
also show that the UAE's e-commerce market will be worth $27bn by 2022.
Stripe's growth strategy
The expansion is part of Stripe's which has seen the company invest millions in its European destinations too - with reports showing the fintech startup is now overtaking Elon Musk's Space X. Musk and Peter Thiel were both early investors in the startup.
Founded in 2010 by Irish brothers John and Patrick Collison, Stripe's platform competes directly with , and . It's easy-to-integrate API and user-friendly interface has made it an instant hit with online entrepreneurs looking for a swift, simple and cost-effective payment solution.
According to reports, COVID-19 has been highly beneficial for the company, and has led to 12 months of stratospheric growth as hundreds of thousands of businesses globally went online and have begun utilising its services. 
Stripe is now worth more than Uber and Facebook. It is also considered the most ever to come out of Silicon Valley after its valuation nearly tripled in less than 12 months. 
Stripe in the Middle East
Speaking about Stripe's move into Dubai and the Middle East market, the fintech's business lead for Europe and Middle East, Matt Henderson , said, "The opportunity for start-ups in the UAE is enormous. The opportunity for Stripe is very large as well. The UAE has clearly got a booming digital economy." 
Henderson reportedly told CNBC, "There are a lot of great local businesses that haven't yet globalised. [Stripe is] One of the ways that will help them grow and therefore help them to resonate with investors is opening up these new markets.
"We've already seen just last year more than $600 million of investment into start-ups in the UAE. You've got this combination of talent, of investment, and entrepreneurship as well." 
He added. "So we see that there's going to be a lot of exciting emerging technology businesses in the UAE. The ingredients are there for a much, much bigger trajectory."