Stripe adds former Microsoft exec James Phillips to ranks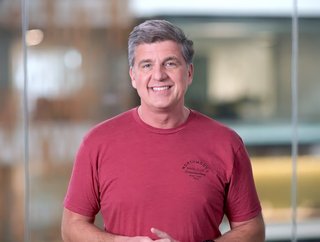 James Phillips joins Stripe as President of Financial Services after decade at Microsoft as the payments giant continues impressive growth trajectory
Payments platform Stripe has added another heavyweight executive to its ranks with the announcement of James Phillips joining as President of Financial Services after a decade at Microsoft driving its Digital Transformation Platform Group.
This is the latest on a long line of impressive hires following recent additions Dhivya Suryadevara, previously Chief Financial Officer at GM; Carmel Galvin, formerly Chief People Officer at Autodesk; and Mike Clayville, who was Chief Revenue Officer at Amazon Web Services (AWS).
Millions of businesses use Stripe's software and APIs to handful their online payments – from startups to global organisations.
Phillips led Microsoft's business intelligence product team that become the Digital Transformation Platform Group, expanding from 200 employees to more than 15,000 on six continents, generating US$15bn in revenue. He has significant experience, having led three startups, including Couchbase.
"The economy is undergoing a fundamental shift, as organisations adapt their business models to fully take advantage of software, mobile, machine learning, and the internet: companies are building stronger relationships with their consumers, expanding internationally, distributing financial services, and automating their supply chains. Stripe is ideally positioned to serve as the engine behind these opportunities," said Phillips.
"I look forward to working alongside the entire financial services team as we continue to build out Stripe's platform for the decades ahead."

Stripe is one of the brightest stars of fintech industry
That platform has come a long way since Irish brothers John and Patrick Collison founded the firm in 2009 in Palo Alto. Just two years later, backing from the likes of PayPal co-founders Elon Musk and Peter Thiel, not to mention Sequoia Capital, showed Stripe was a star in the making.
The company is now valued at US$115bn and, with digital payments increasing exponentially during the COVID-19 pandemic, we can surely expect that figure to soar.
In January this year, Stripe signed a deal with Ford Motor Company to handle customer transactions and partnered with music streaming giant Spotify. These two deals alone show the scale and ambition of the opportunity that Stripe is tapping into, and they are the tip of the iceberg.