The Story of PayPal: The World's Most Valuable Fintech Firm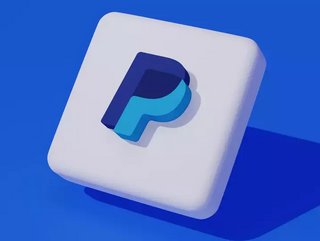 Discover the early history of PayPal, from humble beginnings in Palo Alto to becoming an e-commerce giant in the payments vertical with 286 million users.
PayPal is the highest valued digital payments platform in the world. It enables global commerce across multiple platforms and devices, bringing new buying opportunities to consumers and businesses across the globe.
Established in 1998, PayPal's mission is to democratise financial services and empower people and businesses to join together and exchange value for better experiences.
The company allows individuals and merchants to get paid in more than 25 currencies in over 200 countries. It also has a wide range of services and products to make the process of payments easier, including online invoicing, credit card acceptance, and buy now pay later options, to name a few.
At the same time, PayPal is constantly looking to the future, developing new technologies to improve its services and stay ahead of the curve. Some of its latest innovations include cryptocurrency investing, bill splitting, and budgeting tools.
The company gave rise to four billionaires, including Elon Musk, Peter Thiel, Max Levchin, and Reid Hoffman. The role of this company as a catalyst for the entire fintech industry cannot be understated.
Furthermore, two of the world's most recognised brands, LinkedIn and Tesla Motors, founded by Reid Hoffman and Elon Musk, were born partially due to PayPal's success.
Having been around for longer than two decades, PayPal is now a well-established name in the global fintech industry, giving it a solid competitive edge. In fact, it is now worth more than $220bn.
Nevertheless, competition is heating up, and PayPal will need to continue innovating to stay ahead. It remains to be seen whether it will be able to retain its title as the world's most valuable fintech brand by this time next year.
Timeline of PayPal's early history
Where does the story of PayPal begin? (1998)
Well, it goes back to Confinity Inc., created by Ken Howery, Luke Nosek, Max Levchin and Peter Thiel in 1998. The company aimed to provide secure software for financial transactions on individually owned devices.
The X.com / Coinfinity Merger (Early 2000)
In 2000, Elon Musk initiated a merger between the two parent companies of PayPal, Confinity and X.com, his own online banking company. After realising that Confinity's operations were more profitable than X.com's, Musk focused only on Confinity's operations of transferring money.
When was PayPal founded? (Late 2000)
PayPal, as we know it, officially launched in October 2000. It gained skyrocketing success in its early stage of development mainly due to using referrals and giving small fees of $20, $10 and eventually $5 for signing up. The company achieved almost 10% in daily growth during this period of its history.
Initial Public Offering on NASDAQ (Early 2002)
In 2002, PayPal joined the world of publicly traded companies. In the same year, PayPal stock grew to 55% on NASDAQ. It was considered a phenomenal gain for a start-up like PayPal. By gaining such colossal success over a very short time, PayPal was in the centre of the world's attention.
Mergers, Acquisitions, Delisting, and Relisting on Stock Exchange (Late 2002 - 2022)
In July of 2002, eBay acquired PayPal for the fine price of $1.5 billion. The acquisition spread the word about PayPal even faster and helped the company grow much larger as eBay's first choice for payments.
In 2013, PayPal acquired Braintree payments gateway for $800 million.
In 2014, Carl Icahn, an activist and an investor of PayPal, carried out a massive public campaign by demanding a PayPal split from eBay.
In 2015, PayPal was officially a public company again.
PayPal's market value climbed to $49 billion on its first official day trading as a public company again, which far exceeded eBay's market value.
In early 2022, the market cap of PayPal was around US$210bn. It was also featured as #1 in our Top 100 Fintech Companies list this year.
***